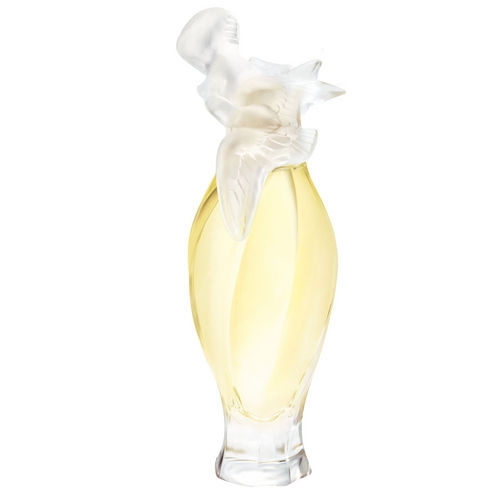 Description
L'Air du Temps leaves a subtle trail with an original carnation-scented spicy note. Bergamot and rosewood envelop the carnation note, which is articulated around raw materials such as the rose and jasmine. Violets and irises bring a powdery touch to the end note while sandalwood and cedar confer a woody and sensual character. Musk and amber create an extremely feminine lingering scent.
History
Perfumery has always fascinated Monsieur Ricci, so much so that he devoted his efforts from the very creation of his perfumes to their launch on the market. Robert Ricci is among the first to export to America and to sense that a perfume could be a durable and profitable accessory in a world of short-lived Haute Couture trends. A post-war era perfume, L'Air du Temps evokes a 'joie de vivre' and a carefree attitude. The doves on the bottle are a symbol of peace. L'Air du Temps belongs to the world-class perfumes. A timeless fragrance, it still seduces many women today and ranks among the best creations in women's perfumery next to N°5 by Chanel, Joy by Patou, Shalimar by Guerlain and Arpège by Lanvin.
Bottle
Lalique, a close friend of the family, created several bottles for the company. Ricci wanted this bottle to show a certain degree of technical skill, especially the wings, which were sanded. The bottle became a legendary collector's item: Ricci even coloured the doves' wings in pastel hues and vivid colors during a marketing drive.
Advertising of the fragrance L'Air du Temps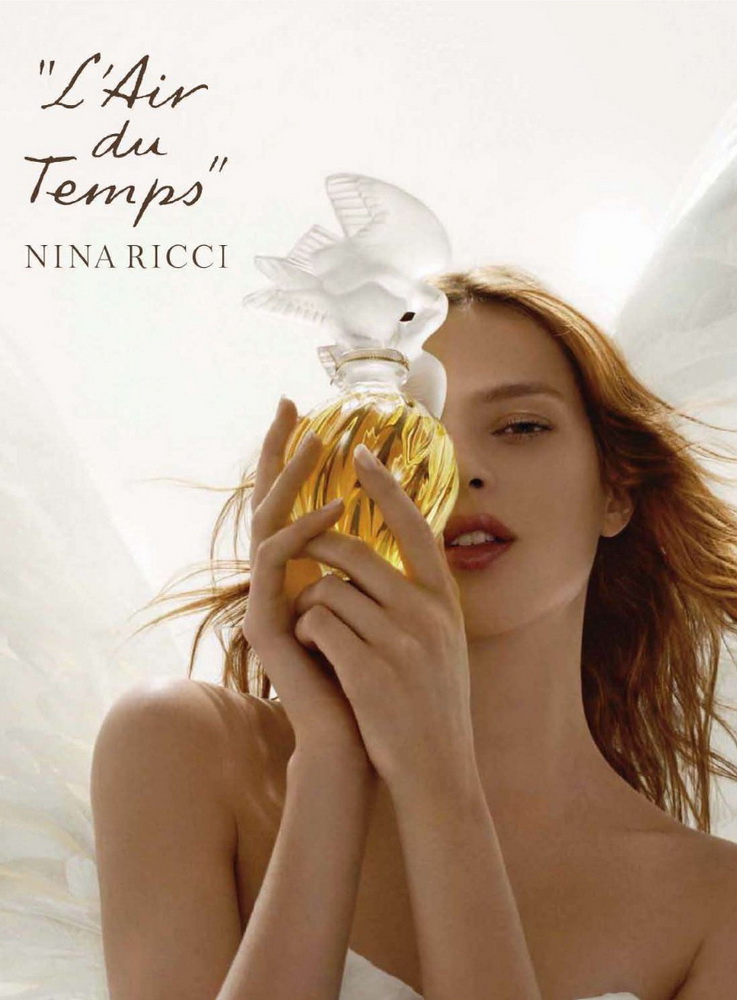 in partnership with http://www.imagesdeparfums.fr/
With the kind permission of the brand
Be the first to comment this fragrance! Register or login to comment.