Hello I am Bianca
gold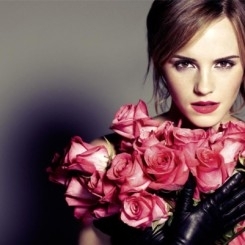 I have 12170 OSMOZ points and I am registered since 2013-03-21 Website https://.
Grande inconditionnelle de Chanel et Dior, j'aime porter des parfums dont les personnes les reconnaissent. J'aime aussi avoir des parfums venant de la même collection (ô de Lancôme, ô de l'orangerie...) A chaque fois que j'adore un parfum, je me sens obligée d'acheter les eaux de toilettes, les gels douches... J'aime tout type de parfums même si je préfère les grandes marques. J'ai eu la chance de gagner la Osmoz box. J'adore avoir des dizaines de flacons chez moi, chacun est un souvenir, chacun a son histoire.
I currently wear at least 5 fragances
I anoint: On my wrists / arms, On my neck, On my hair, Behind my ears, On my clothing, On my cleavage/chest
I wear different fragrance depending on if it's daytime or evening, I wear different fragrance, depending on the season, I wear different fragrances depending on whether I stay at home or go out, I like to match my...
I wear: Loverdose, Miss Dior, CHANCE, VERY IRRESISTIBLE, Hypnotic Poison, CHANCE Eau Fraîche, Fuel for Life Denim Collection for Woman, Aqua Allegoria - Flora Nymphéa, Acqua di Gioia Essenza, L'Air du Temps, Ô de...
I apply fragrance: 7 days a week
I buy fragrance: More often
64
comments
1004
Perfumes