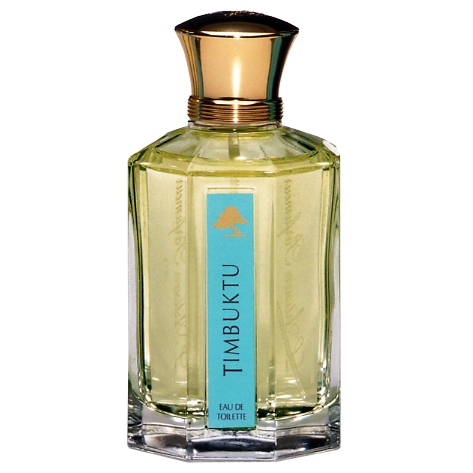 Description
An unusual woodsy fragrance, both dense and sensual, dry and spellbinding. The opening blends the freshness of green mango with the heat of peppery spices. The heart is wild – a nectar of frankincense, papyrus smoke and the bewitchingly spicy karo-karounde blossom. The earthy closing speaks in tones of patchouli leaves, myrrh and benzoin resins, and vetiver root. Perfect for anyone – male or female – who enjoys woodsy scents.
At a glance
An untamed and magical potion, born of the encounter between one of the great perfumers and a legendary African land.
History
After Bois Farine, born in 2003 of Jean Claude Ellena's encounter with Reunion Island, The Artisan Parfumeur is repeating the experience of "fragrances captured by wandering perfumers." This time, perfumer Bertrand Duchaufour invites us to discover the secret smells of African culture. In Mali, people still practice the ancestral art of wusulan. They concoct a magical salve, with scents of wood, spices, resins and roots. After first letting it macerate, they then let the potion boil away, while their skin absorbs the richly scented swirls of smoke. Thus was born Timbuktu, a heady and arousing scent, at once savage and sophisticated. A magical potion for men and women to share.
Range
Eau de Toilette 1.7 and 3.4 fl. oz..
Bottle
The house's famous octagonal bottle topped with a golden cap is adorned with a turquoise label.
29 june 2013

L'idée de départ de Timbuktu, c'est le parfumage par fumigation. En Afrique, et particulièrement au Mali, il existe une technique de parfumage par la fumée qui s'appelle le wusulan. Les femmes font macérer des huiles et différentes graines et racines, notamment une variété locale de vétiver. Elles font brûler ce mélange et se parfument en se mettant au-dessus de la fumée. C'est comme un encens. Cela parfume à la fois les vêtements et le corps. Les femmes font leurs propres macérations de végétaux, et rajoutent souvent un peu de parfums du marché. Chaque femme compose ses mélanges ; le wusulan est un art qui se transmet de mère en fille.

Report abuse