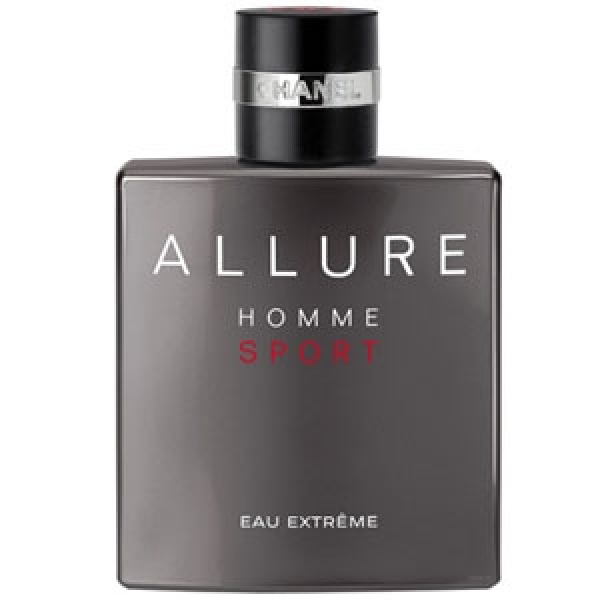 Allure Homme Sport Eau Extrême
Description
Dazzling and intense, Allure Homme Sport Eau Extrême is tricky to classify. The opening features a sparkling note of mandarin-orange peel enhanced with waves of camphor and mint. The spicier heart reveals the ambry-musky tonalities of sclary sage. The warmer trail is composed of an association of white musks, tonka bean, cedar and sandalwood. Perfumer: Jacques Polge.
At a glance
A fragrance combining allure and adrenalin
History
In 2004, Chanel unveiled Allure Homme Sport, one of the first fragrances to explore the sports territory. In 2012, the house set itself the challenge of revisiting that territory in a new way. The outcome: Allure Homme Sport Eau Extrême. Jacques Polge has come up with a full-bodied composition whose dry-down is more powerful than the original scent's, and more ambry as well. This fragrance, pairing elegance and extreme sports, is aimed at men whose 'hearts beat triple time.'
Range
Eau de Toilette Extrême 1.7 and 3.4 oz.
Bottle
The square glass bottle is garbed in a metallic gray hue. Elegant and sleek, it is topped with a round, black, magnetic cap. A sleek silvery typeface graces the front of the bottle.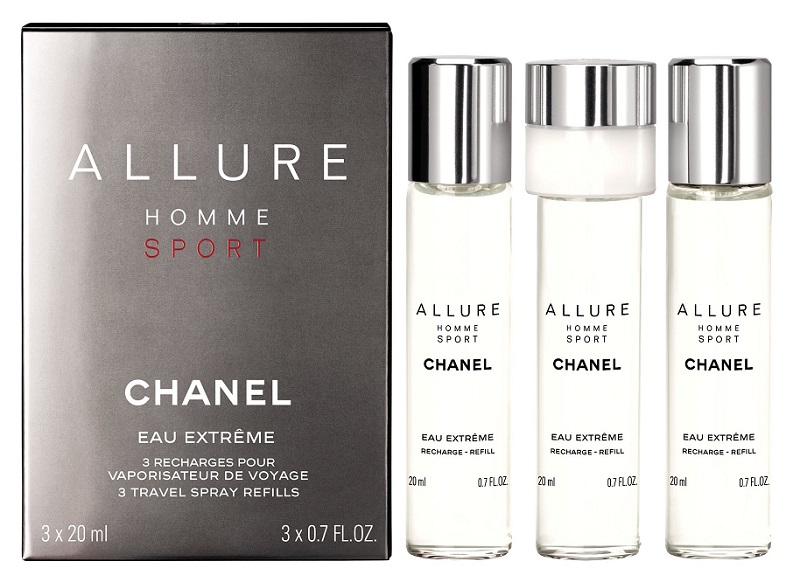 Les publicités et images présentées appartiennent exclusivement à leurs auteurs. Toute utilisation commerciale est strictement interdite sans accord préalable de l'auteur.Toute image présente sur le site peut être enlevée sur simple demande de la part de l'auteur, en écrivant à
[email protected]
Avec l'aimable autorisation de la marque
With the kind permission of the brand
26 december 2012

In this case, 'extreme' refers to the foundations of the construction, rather than the summit. In other words, instead of emphasizing the citrus-inflected freshness of the original Allure Homme Sport, Jacques Polge has chosen to focus on the drydown. The result is heavy on the woods and musks, so although the scent is now hard-hitting and tenacious, it isn't as effervescent as Allure Homme Sport.

Report abuse

http://www.persolaise.blogspot.com

Persolaise is a Jasmine Award-winning writer and amateur perfumer with a lifelong interest in the world of fine fragrance. His perfume guide, Le...