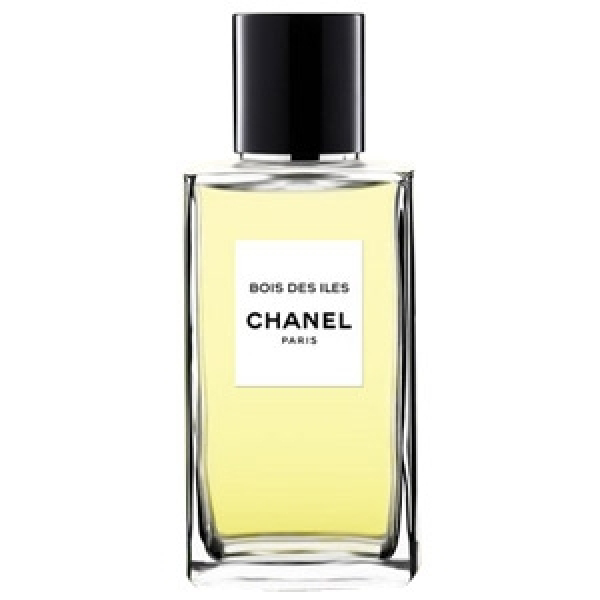 Description
A woodsy scent over an oriental base, Bois des Iles reveals waves of sandalwood, vanilla, vetiver and a tonka bean with lightly gourmand notes, such as a cross between bitter almond and gingerbread. You'll also find damask rose, ylang-ylang and precious woods. The whole is lightened with aldehydes. Perfumer: Ernest Beaux.
At a glance
A voyage to the heart of exoticism
History
1926: 'Art Deco is in, exoticism is fascinating everyone and jazz is unleashing passions.' In response to 'dreams of distant lands and precious woods,' Coco Chanel welcomes exoticism in via Bois des Iles. This first woodsy perfume for women, which is now presented as a unisex scent, inspired, among others, 1990's Egoïste. In 2007, Bois des Iles joined the Les Exclusifs collection of rare fragrances sold exclusively at Chanel boutiques.
Range
Eau de Toilette 2.5 and 6.8 oz.
Bottle
A slender bottle with spare lines.
21 april 2013

superbe santal épicé à la limite de la gourmandise, mais tout en élégance. Aldéhydé en tête, légèrement fruité, fleuri en coeur, boisé et baumé en fond, subtile, velouté, exotique, sensuel, bref à découvrir d'urgence dans l"excellente série des exclusifs de chanel.

Report abuse

http://mybluehour.blogspot.com/

Passionnée de parfum depuis l'adolescence, j'ai pourtant entrepris des études de droit puis de journalisme. C'est lorsque j'étais...