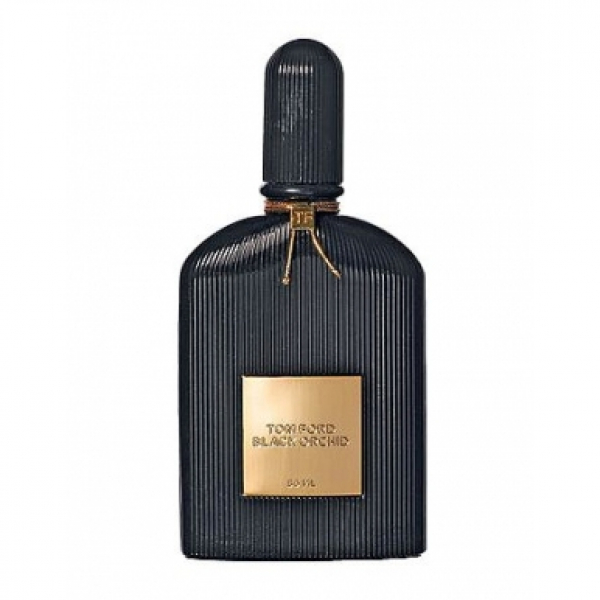 Description
The sensual opening note of truffle is blended with ylang-ylang. The combines the intensity of flowers with the lushness of fruit and lotus wood. The oriental drydown, with its 'decadently gourmand spirit' exults in woods, vanilla and dark chocolate.
At a glance
Mysterious and sensual, the first fragrance from Tom Ford
History
'I intend to create the first true luxury brand of the 21st century,' says Tom Ford, who has just launched Black Orchid, his first perfume under his own name. For the designer, the black orchid – a rare, hybrid bloom – has the most desirable fragrance of all. Voluptuously garbed in notes of truffle, incense and dark chocolate, it comes in a luxuriously dark, pure bottle.
Range
Eau de Parfum 1.7 and 3.4 fl. oz.; Perfume 1 oz. in a Lalique crystal bottle.
Bottle
A classic yet contemporary jet-black bottle. Finely fluted, it is adorned with a golden plaque bearing the designer's monogram.
14 september 2012

Black Orchid is a recapitulation of the classic 'retro', old-style feral fragrances in both bottle design and scent, in that it smells human, intimate and like a human being rather than a confection or a landscape. It's totally in the style of Tom Ford too, thanks to its modernist approach and its immediate attractiveness, while it doesn't shy away from making an impact. High praise for a time when many fragrances in the mainstream are watered down and limp-wristed.

Report abuse

http://perfumeshrine.blogspot.com/

Elena Vosnaki is a historian and writer, the founder and editor of Perfume Shrine, one of the most respected independent online publications on...