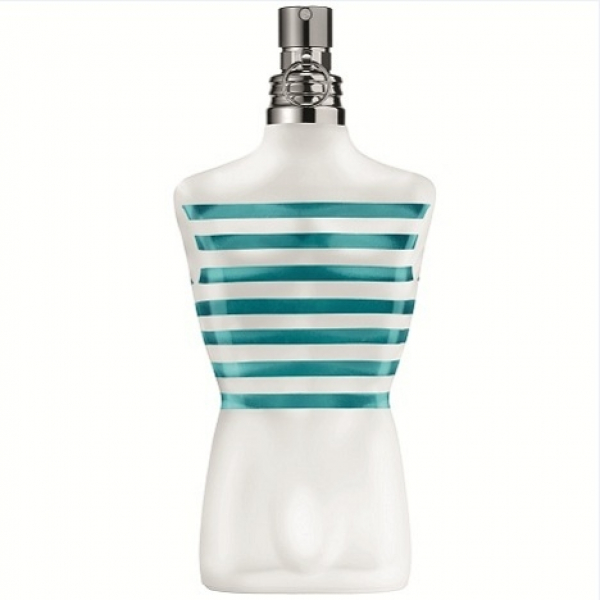 Description
You'll recognize the freshest and most bracing ingredients from Le Mâle, like lavender and mint. There's an overdose of the latter, which has been reinforced with other aromatic notes: artemisia and sclary sage. The dry-down goes muskier. Perfumer: Francis Kurkdjian, Takasago.
At a glance
A cool thrill on your skin
History
18 years after Le Mâle, Jean Paul Gaultier comes back to that masculine territory with Le Beau Male. Both the scent itself and its communication evoke a cool or even cold world. In fact, the house has described Le Beau Male as 'a fragrance with a torrid freshness.'
Range
Eau de Toilette 1.3, 2.5 and 4.2 oz.; Shower Gel 2.5 oz.; Deodorant 2.5 oz.
Bottle
The Mâle bottle has been reinterpreted in a fresh theme, with frosty glass and an icy blue striped sailor's shirt.
30 june 2013

In perfumery, the main varieties of mint are spearmint and peppermint. Peppermint, with its typical menthol note, is the coldest one. Personally, I don't use menthol very often.

Report abuse

07 march 2013

Le Mâle est LE parfum à succès de Jean Paul Gaultier. Avec Le Beau Mâle, le couturier en propose une version beaucoup plus fraîche. D'ailleurs pas besoin de le sentir pour le savoir ! Pour le lancement, la publicité met en scène un homme nu et tatoué qui pose sur une peau d'ours (c'est un faux ours, pas d'inquiétude !). Le tout dans un cadre polaire puisqu'il est sur la glace. Dans le même style olfactif, aromatique et très frais, vous pouvez essayer Fierce d'Abercrombie & Fitch.

Report abuse