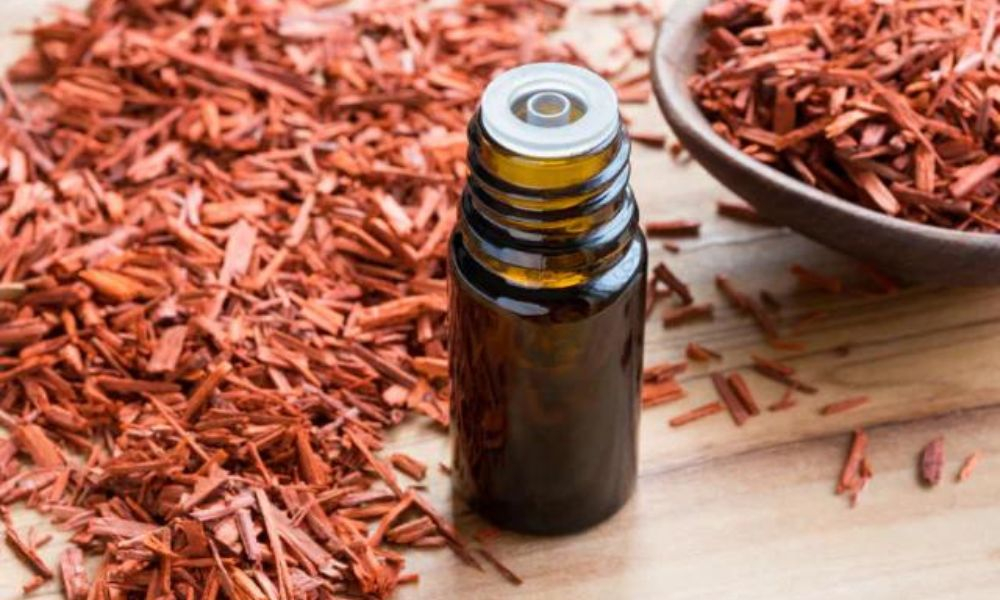 Questions & selections
What does sandalwood smell like? All about this perfume ingredient
19 june 2022
Sandalwood is an important evergreen plant species in the genus Santalum. They are medium trees, and their woods are heavy and yellow. Sandalwood tree is more expensive than other types of wood.
It is also common as white saunders oil, santal oil, yellow or white sandalwood oil, and East Indian sandalwood essential oils. Sandalwood has a deep, woodsy scent used in fragrances, soaps, and cosmetics. In floral and citrus fragrances (check the best smelling citrus perfumes for women), Sandalwood improves the longevity of its more volatile oils.
Let's review some fragrances having sandalwood cologne:
Best Sandalwood Fragrances
Santal Majuscule Eau De Parfum
Turning powdery under the influence of bitter cacao. sandalwood plunges deep into a velvety trap.
Serge Lutens Santal Majuscule perfume, the relatively new, is a sandalwood fragrance from Serge Lutens. was released in 2012 and created by Christopher Sheldrake, its availability is worldwide.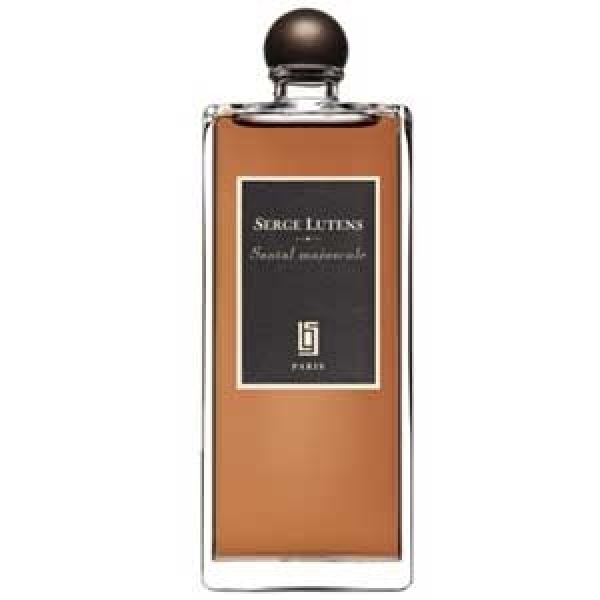 The fragrance's notes contain Sandalwood, rose (check the top rated rose perfumes), cocoa, tonka bean, and immortelle. It is both men's and women's perfume with good cologne. There is a spicy, incense, and foodie feeling to it. Its notes open with a beautiful smell of fresh rose and wood. Then comes a dusty cocoa scent.
The creaminess of sandalwood and cocoa powder reacts opposite to each other, which attracts and makes a calming cologne, whereas rose dominates throughout wonderful blooms, deep red with berry shades. The composition is simply overwhelming, overall very light, with a sylph-like touch.
A fantastic scent for autumn or winter and not unbearable even in the heat, upon initial spray, you will find a warm sandalwood scent with little or no sweetness. The gorgeous deep rose comes out as it warms up on the skin.
This lovely woody Serge Lutens perfume comes in a classy bottle and is suitable for anyone who is a sandalwood and woody scent lover. The smell is something else, a brand-new experience for you that will take you to fairytales. It's quite soothing, like a cozy wool blanket or cup of rich hot chocolate for chocolate lovers. It's your favorite sweater that hugs you in all the right places. Overall, whole-heartedly a unisex perfume.
Tom Ford Santal Blush
Earthy, spicy, and woody oriental scent
Tom Ford Santal Blush is an Amber Woody fragrance for women (check the best selling Tom Ford perfumes for ladies). Its top notes contain spices, cinnamon, caraway, fenugreek, and carrot seeds. The middle notes have ylang-ylang, jasmine, and rose, whereas the base notes are Sandalwood, Virginia cedar, benzoin, musk, and oud.
A mesmerizing scent with a bumpy fusion of creamy Sandalwood and bizarre eastern spices improved with luxe florals and luxurious woods. This Tom Ford perfume seduces with a modern earthiness and second-skin warmth. It opens up as spiced Sandalwood with musk and very light florals.
The oud later becomes like a beast and stays after all the other notes have faded. It is a soft vanillic sandalwood scent with a hint of musk, jasmine and benzoin. It's very comforting and basic. It comes in a clear iteration of an iconic private blend bottle and the architectural look of a chess piece, bringing extravagant beauty to your dressing table.
This evokes winery tour vibes. One of the best scents by Tom Ford (check the best smelling perfumes for her). This fragrance reflects a mature, complete, and easy-going confident mood; it has a highly attractive aroma. It makes the wearer feel quite luxurious and elegant.
A try if you want a soft, luxurious skin scent and a gorgeous perfume bottle for your dresser. It is very transitional and invokes a feeling of elegancy. If you are looking for a nice sandalwood scent that is warm and spicy, and creamy, look no further, give this a try!
Tam Dao Eau De Toillete Diptyque
A floral woody unisex fragrance.
Like other sandalwood fragrances, Tam Dao gets off to a rocky start. However, it is the gem of Diptyque perfumes. Smooth, sexy, warm, and secretive. The sandalwood accord appears immediately.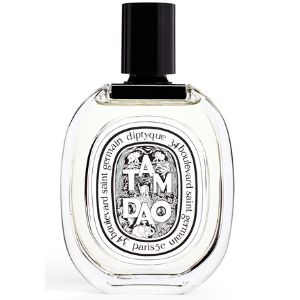 The top notes are Italian cypress that is sharp and green, then the development of blended roses and myrtle begins slowly. After that, the middle notes have cedar while the Sandalwood becomes comfy and rich, and the base notes have spices, Brazillian rosewood, amber, and white musk.
It's mostly soft Sandalwood, and the quality of Sandalwood is satisfying. The aroma of Tam Dao is like an expensive stamped object. A pleasant companion for those who want to wear creamy, spicy, and woody fragrances.
It's a very good starter to dry perfumes, and it's woody without being heavy or flat. Everything here is in a fine balance and barely visible to the nose. The creamy Sandalwood is not too sweet but fudging soft.
It is a fusion of creamy sandalwood and exotic eastern spices enhanced with elegant florals of the rose. The silage and projection were both on the lighter side. It would be ideal for someone who prefers skin scents and closer-wearing fragrances.
Overall, a nice sandalwood scent is straightforward to wear. This is not eye-catching or loud, it is intimate and modest, but you will likely get noticed if that matters to you. It should matter that it feels good to you, pleases you, and satisfies you. This is complete perfection in a beautiful Diptyque bottle.
How would you describe the smell of Sandalwood?
Sandalwood comes from a tree, and it's not necessarily what you would think of as a "woodsy" scent. It has a different individual fragrance that's earthy but can also be described as rich, smooth, exotic, warm, and creamy. It is an easily recognizable scent because of its uniqueness.
On smelling Sandalwood, you will pick up on balsamic, floral, and sweet notes. As a part of the woody fragrance family, the woodiness of Sandalwood has a brighter vibe with a touch of sweetness.
Where does sandalwood scent come from?
The unique smell of Sandalwood comes from santol, a naturally-occurring compound that you can only get from the essential oils from the heartwood of the tropical tree of various species of sandalwood trees, mainly Indian Sandalwood (Santalum).
What is the benefit of the Sandalwood scent?
Sandalwood calms your mind and body and puts you in a meditative state where you can find inner peace. The benefits of the sandalwood are both uplifting and grounding. You can use it to experience a deep sleep and improve your memory. Because of these properties have a natural healing option for those who may have anxiety, nervousness, and depression.
Since Sandalwood is an excellent choice for promoting comfort, peace, and congruence, it's also suitable for visualization and meditation. Sandalwood essential oil is perhaps the most fragrant of all oils and is widely used in beauty, health, and rituals.
Sandalwood has antibacterial properties, and it is in the composition of various face, body, and beauty products. The Sandalwood oil possesses a distinct mild essential aroma and plays a vital role in healing skin conditions such as redness, itching, etc.
It is antiseptic, anti-inflammatory, and a natural relaxant that lowers blood pressure, lower stress, heals wounds, fortifies dental health, and enhances beauty.
What's the best time to wear Sandalwood?
Sandalwood can be used in summer, winter, fall, and year. It will give your skin a moist and soothing effect best for all seasons. If you feel a bit nervous or anxious, a sandalwood spray can help you calm your nerves.
Is Sandalwood an attractive smell?
Sandalwood is a rich scent used in a variety of perfumes, soaps, lotions, and luxury candles (check the top rated expensive candles). Scientific studies have concluded that women subconsciously link the scent of Sandalwood with attraction and sexual desire for men wearing that scent.
It is an incredibly popular aroma in the world of scented candles. It's one we particularly enjoy using and forms an excellent base for several fragrances. This is an appealing and versatile smell that is why Sandalwood appears in many fragrances, including perfumes, colognes, soaps, candles, and other cosmetic products.
Does sandalwood smell musky?
Yes, musk is a note that can be defined as woody, earthy, animalistic, and intoxicating, whereas Sandalwood is a woodsy and musky scent with a warm, rich, and sweet-spicy scent. This fragrance is a part of woody oriental characterized as musky and earthy.
Does sandalwood smell like vanilla?
Sandalwood has a distinct and diverse smell, and it is slightly more decent than vanilla (check the best smelling vanilla perfumes). Sandalwood smells sweet, exotic, creamy, and warm, whereas vanilla has a rich, sweet syrup scent that radiates warmth alluringly.
Is sandalwood a men's scent?
Sandalwood is mostly for masculine smell, but it is used in men's and women's fragrances. However, it is considered a masculine scent as it has a strong cologne but is commonly found in a wide range of products for men and women (check the best selling perfumes for men).
Sandalwood has become a mainstay in many men's (and an increasing number of women's) fragrances because it works as a brilliant base for many other scents. When combined with soft florals, such as orchids, Sandalwood makes women irresistible to men.
What essential oil is similar to Sandalwood?
Sandalwood essential oil is present in many perfumes and air fresheners. It's a classic scent from a valuable tree.
While somewhat absent of the sweet notes found in Sandalwood, cedarwood still has a very similar woody base that somewhat resembles a sandalwood oil.
Cedarwood oil has similar notes as sandalwood oil. Both have a warm and woody aroma. Jasmine is a great substitute for sandalwood essential oil. Ylang Ylang and Ginger are also great Sandalwood substitutes.
Sandalwood – Fragrance for Woody Scents lovers
Sandalwood is a vital component in the fragrance industry. We love it due to its spiritual and historical connections, and of course, it is a fantastic scent. A prevalent aroma in a world of fragrances. Sandalwood blends warm, amber, woody, leathery, milky, and slightly sweet. You will find Sandalwood in perfumes, scented candles, lotions, powders, creams, etc.
As part of the woody fragrance family, it's no surprise that "woody" is one of the primary forms of the sandalwood scent. But compared to others in its category, the woodiness of sandalwood has a happier vibe with a hint of sweetness.