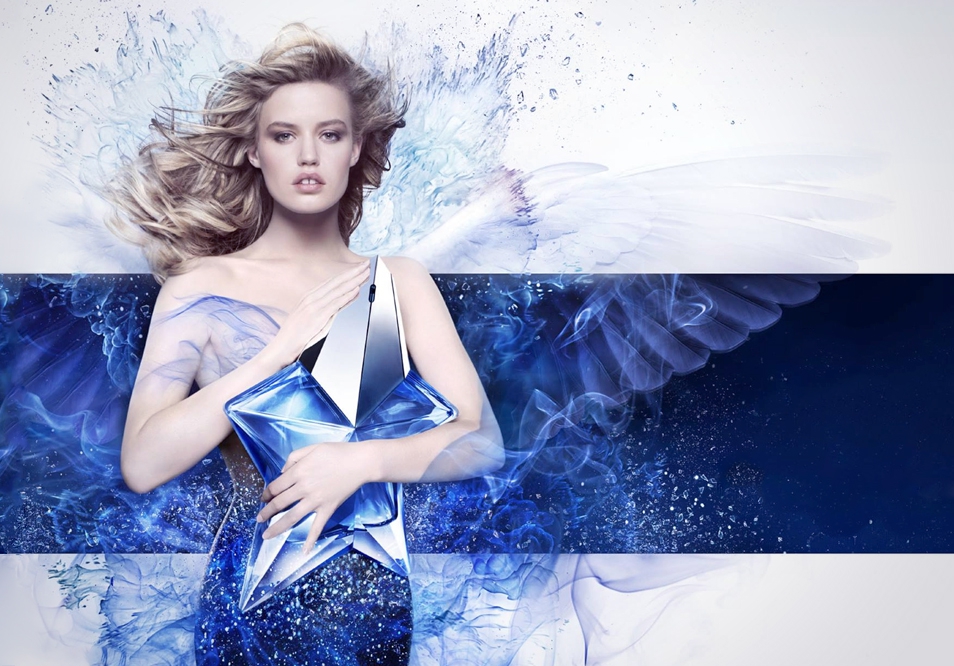 Questions & selections
What are the Top 10 legendary perfumes?
23 october 2015
Unsurpassed, and unsurpassable, some fragrances cross the years with style, staying firmly entrenched on the best-seller lists… After an unscientific survey of my colleagues Virginie, Alizée, Océane and Timothy, here are my choices for the 10 most legendary perfumes.
1. Nº5 by Chanel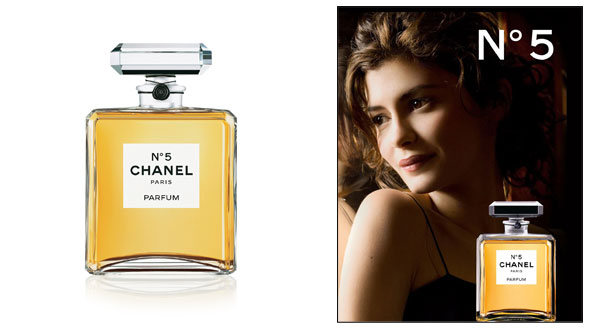 A timeless fragrance that is said to be the best-known perfume in the world, the words "N° 5" sometimes seem to be almost synonymous with "perfume". The bottle isn't fancy, though. In fact, it's as sleek and spare as can be, because that's the sign of true luxury. Though I'm not alone in this, it's my mother's perfume, so my relationship to its trail is a unique blend of adult admiration and childlike worship.
2. Le Premier Parfum by Lolita Lempicka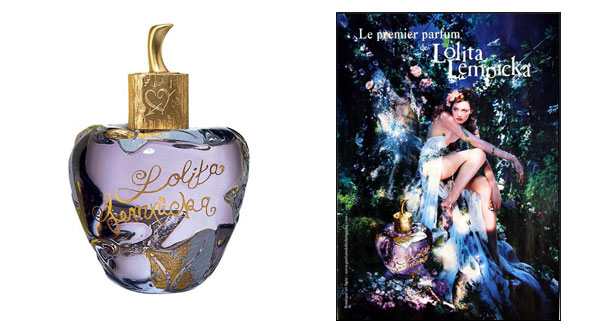 With its licorice-blossom accord, Le Premier Parfum is probably the most intoxicatingly gourmand scent I've ever smelled," Virginie confided! And its pale-purple, apple-shaped bottle with the golden leaves looks like it stepped straight out of a fairy tale. The very epitome of temptation…
3. Le Classique by Jean Paul Gaultier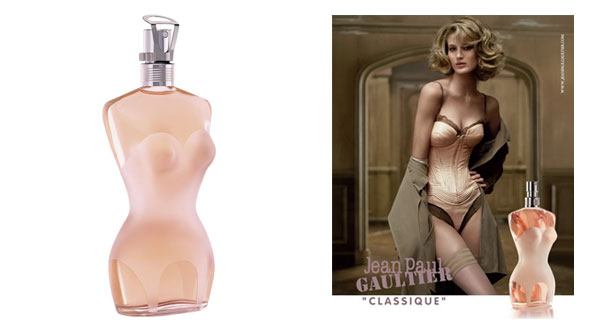 The bottle, a curvaceous, pink woman's body garbed in a corset, instantly declares that Le Classique is an ode to sensuality and femininity. The juice's waves of musk and amber make it voluptuous, resolutely carnal, and all-woman.
4. Shalimar by Guerlain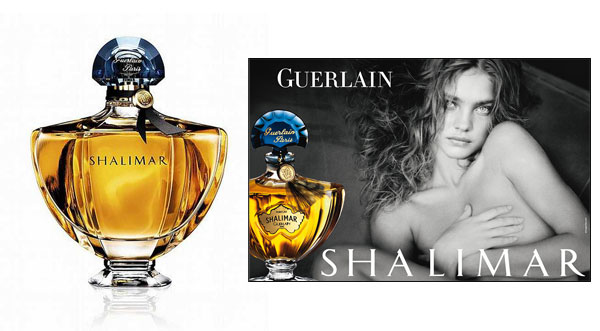 Alizée said, "Guerlain's Shalimar has the same effect on me as the madeleine had on Proust. It's my mother's perfume, and it brings back memories of my childhood." It incarnates an elegant, feminine and independent woman… While the trail may seem overpowering to some, I would say that it affects all of my senses, carrying me off to an idyllic oriental garden, thanks to its notes of bergamot, patchouli, iris and vanilla.
5. J'adore by Dior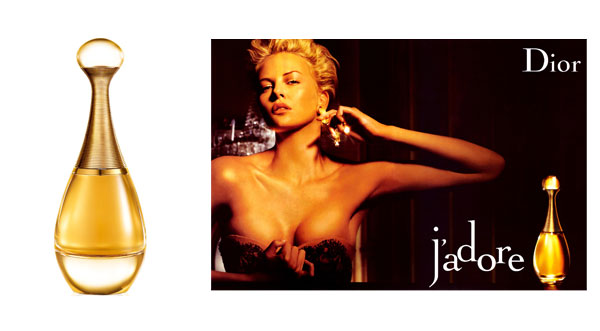 The perfect pairing of two of my favorite scents – rose and bergamot – over a bed of jasmine. J'adore manages to have plenty of character without being aggressive. It's a bewitching fragrance that never leaves anyone indifferent, but without being overwhelming either. The bottle's sensual design is a pleasure to the eyes and to the fingers, too. It is like an idealized feminine figure.
6. Amor Amor by Cacharel
The hot/cold contrast is both disconcerting and absolutely spellbinding. This is a real weapon of seduction; the deep-red hue only confirms that. Like forbidden fruit that tempts you off your path, this scent will make you unforgettable to men…
7. Opium by YSL
Timothy is completely addicted to Opium, which he describes like a drug: "You are swept away by its pugnacity from the very first sniff." His been hooked since his first surprising encounter with the scent… and the "mysterious woman" who wore it. The Oriental notes always carry him away to another world.
8. L'Air du Temps by Nina Ricci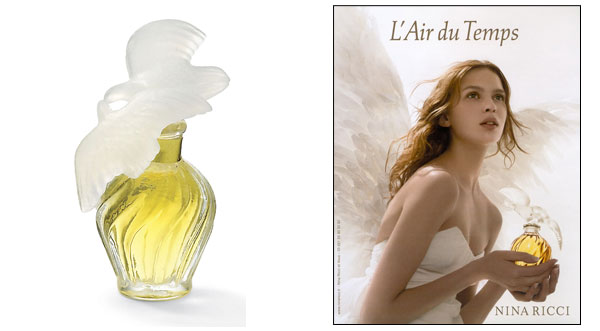 Dreamt up right after World War II, L'Air du Temps personified a carefree, light-hearted atmosphere. Pure and so fresh, this fragrance intertwines over 30 different ingredients for a light, floral scent. As for the dove-topped bottle, it's marvelously feminine and graceful…
9. Angel by Thierry Mugler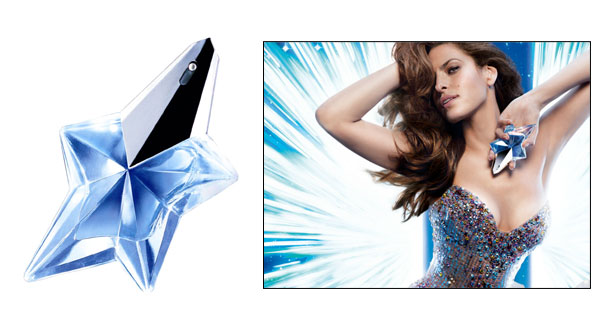 "I always smell patchouli as soon as I hear the word 'Angel'," was the first thing Océane had to say about Thierry Mugler's Angel. The scent is so characteristic, and evocative of memories, too... Angel reminds Océane of her teen years. At the time, the bottle's avant-garde design was considered almost revolutionary in the world of fragrance. The perfume's sweet notes are still unforgettable.
10. Trésor by Lancôme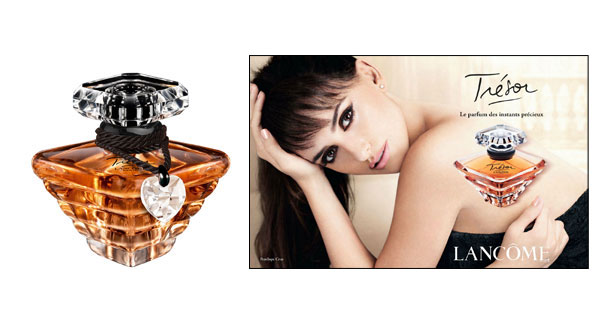 "Launched the year I was born, it feels like the scent of Lancôme's Trésor has always been a sort of elixir of happiness for me," Alizée explains. Yet she also says she's never worn it on a daily basis, adding that it has never felt like it belonged to her (its name does mean "Treasure" after all). It has a soft, comforting side too, probably because of the blend of peach and apricot with powdery iris…
Since this ranking is strictly subjective, I'd be curious to know what you think the most legendary perfumes are.