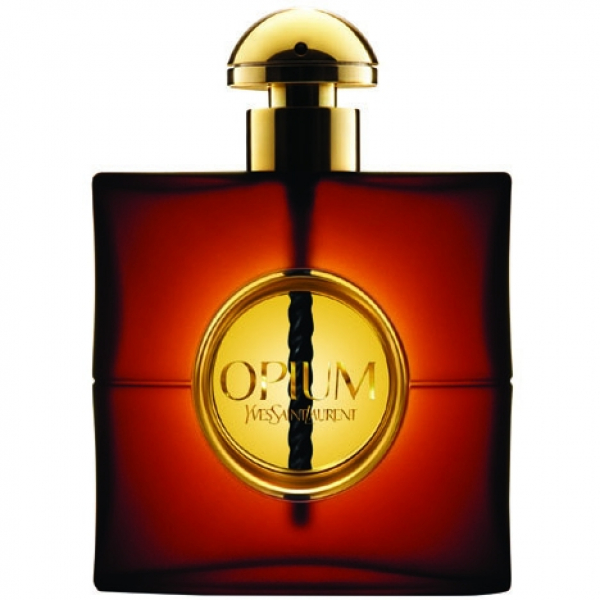 Description
The perfume unfolds with a spicy blend of cinnamon and pepper, plus a flowery touch of carnation.It develops into a middle note of jasmine, rose and ylang ylang, ending on warm, oriental-style shades of vanilla, patchouli and opoponax.
History
Opium breathed new life into the family of oriental perfumes. Its appearance created an immediate sensation.Yves Saint Laurent wanted to produce a perfume that evoked the Orient; an embodiment of the inscrutable, exotic spirit of Imperial China.Opium: a provocative name suggestive of addiction, passion, enchantment.Never before has there been a French perfume with such a high concentration of alcohol "more frequent in American perfumery", leaving a compelling scented trail.
Range
Eau de toilette flacon 60 ml et 120 ml Eau de toilette vaporisateur 50 ml et 100 ml Secret de parfum flacon 50 ml, vaporisateur 30 ml, vaporisateur rechargeable 50 ml et vaporisateur remplissable 10 ml Parfum flacon 7.5 ml, 15 ml et 30 ml et vaporisateur rechargeable pour le sac 7.5 ml Voile parfumé pour le corps 200 ml Crème Parfumée pour le bain et la douche 200 ml Onguent parfumé pour le corps 200 ml Déodorant parfumé 100 ml Savon parfumé Poudre parfumée pour le corps Elixir parfumé pour le corps 125 ml Eau de toilette Opium Fraîcheur d'Orient 100 ml Gel hydratant Opium Fraîcheur d'Orient 150 ml
Advertising of the fragrance Opium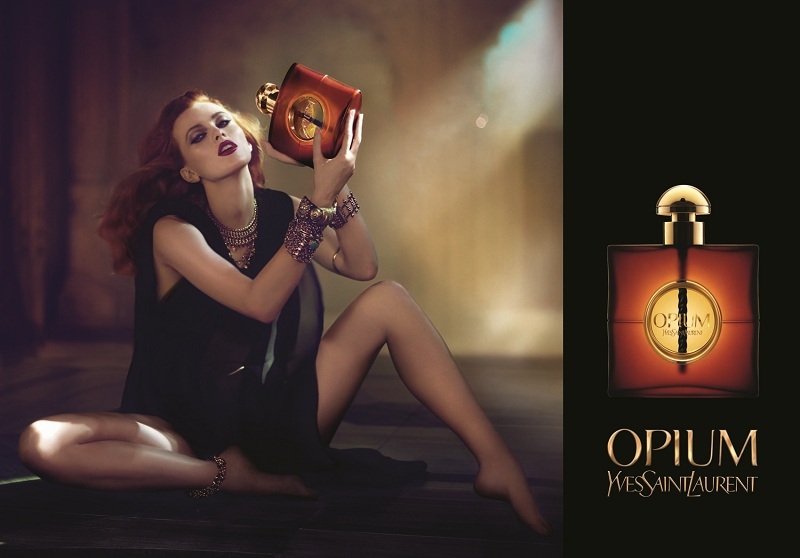 With the kind permission of the brand
Be the first to comment this fragrance! Register or login to comment.