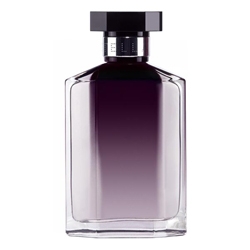 Description
Pure and natural, essence of rose conducts the composition. To keep things light, it is infused with peony and mandarin-orange essence. Beneath the classicism of the rose is hidden the strength of amber. Deep, carnal and sexy, it gives the juice its character.
At a glance
For her first fragrance, Stella Mc Cartney wantedto gather together her favorite smells. Playing opposing tones off of each other, she blended rose – standing for herself – with amber, an intense note symbolizing her sweetheart.
History
A perfume in Stella's image, like all her creations, it blends tradition and modernity, the masculine and the feminine. The fragrance is a hymn to a full-blown English rose, whose open petals, though they may be starting to wither, give off a powerful scent.
Range
Perfume ¼ fl. oz. Eau de parfum 1.7, 3.4 fl. oz. Gentle Body Milk 6.8 fl. oz.
Bottle
Like the first perfume bottles, from the 1920s, the amethyst-hued bottle is as multi-facetted as a precious jewel.
09 january 2013

Inspired by roses, Stella is the classic fragrance of the brand. But don't expect a conventional rose scent. Here is a modern one, with a fresh effect of peony and tangerine and a magnetic side with woody and ambry notes. This fragrance is intense and sexy, just like the designer herself.

Report abuse