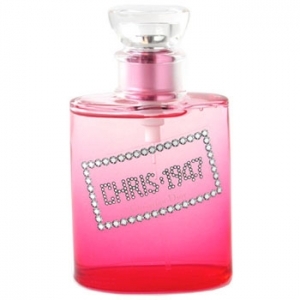 Description
Chris 1947 is a sparkling, delicately fruity floral fragrance over a woodsy, musky close. It blends tart cranberry accents with softer sweet pea. A peppery 'paradise seed' of note adds an unusual touch to this seasonal scent.
At a glance
Romance, Rock n'Roll, Spontaneity … a très Dior seasonal.
History
Distributed in but a few rare and selective points of sale in Europe (a small number of important perfumeries plus airport duty-free boutiques), Chris 1947 is a fabulously fashionable and feminine limited edition. Its unusual name is a combination of the designer's nickname and the year of his first couture collection. In fact, the name has already been seen on the brand's collectible T-shirts. Chris 1947 is a young, sparkling, sexy seasonal scent that will appeal to optimistic, glamorous women… with a romantic streak and a rock n' roll outlook.
Range
Limited Edition Eau de Toilette, 1.7 fl. oz.
Bottle
A variation on the brand's seasonal bottle, which is itself based on the lines of the container for the brand's classic scent, Diorissimo. The pink hue, the slanted print and the glitter all reinforce this outgoing limited edition's glamorous, rock star image.
Be the first to comment this fragrance! Register or login to comment.