Description
Calice Becker wanted to create a luminous, cheerful, confident and determined floral bouquet. She mixed various flowers such as the champaca (a type of magnolia from India with a fresh, fruity, exotic fragrance), the violet from France and the crystallized orchid...The end note is a combination of amaranth wood, similar to the carnation but softer and woodier, along with a note of Banyuls wine and candied plum.
History
A floral bouquet often accompanies women through their rites of passage, such as weddings or christenings. Keeping this in mind, Dior, at the dawn of the third millenium, has created J'Adore in the spirit of a large bouquet. The sophistication of the floral notes contributes to the image of Diorness, that spirit of elegance and attention that characterizes Dior Haute Couture.
Bottle
Designed by Hervé Van Der Straeten, the perfume bottle for J'Adore resembles an amphora, a jar both ancient, modern and timeless... The symbolic shape of its long, golden neck evokes a precious Masai necklace. A Crystal cap tops the bottle. The name of the perfume is hidden in the eye of the crystal like an exclamation point: "J'Adore!"
Advertising of the fragrance J'adore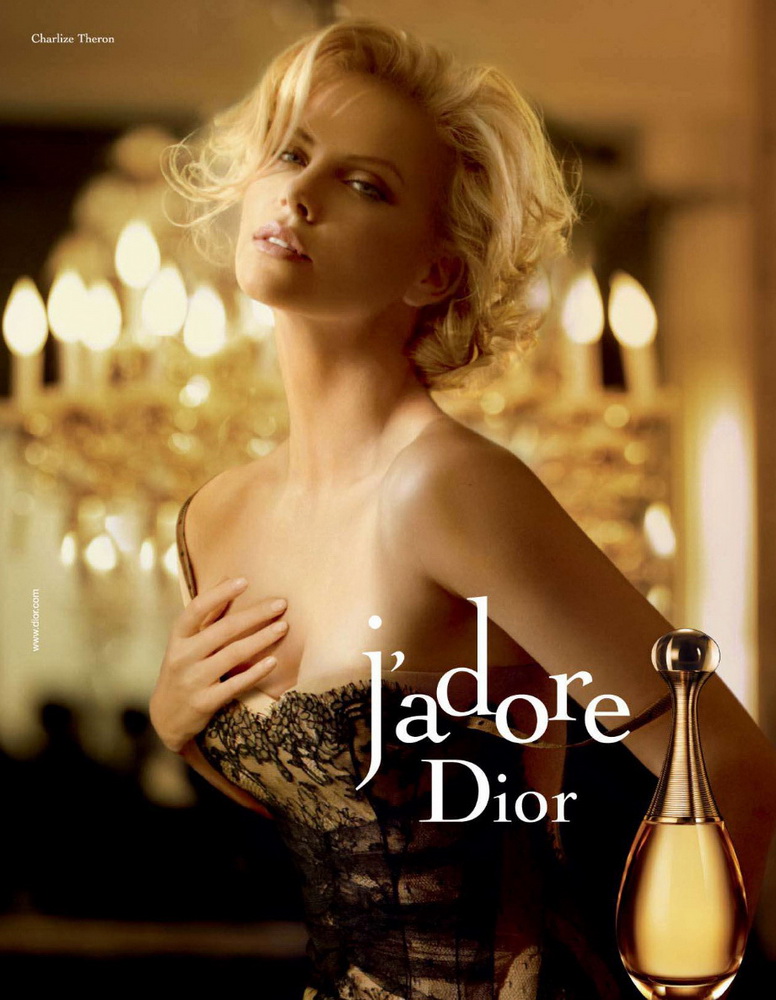 www.imagesdeparfums.fr
With the kind permission of the brand
29 october 2012

Gosto da leveza esfuziante de J'Adore. Me lembra a sensação do champagne borbulhante

Report abuse

http://perfumenapele.com

Quando criança, brincava com frascos vazios de Phebo imaginando ser perfumista. Apaixonou-se de verdade por perfumes quando ganhou de uma vizinha...

02 october 2012

Voilà un parfum que j'ai récemment offert à ma mère… et qui lui a beaucoup plu ! Est-ce que j'ai été influencée par la pub (très réussie) avec Marilyn Monroe ? Peut-être. Pour ma part, je serais davantage tentée par J'adore L'Eau, une version plus légère… plus jeune aussi je trouve. Pour en revenir à J'adore : je l'ai senti sur sa peau et j'ai été curieuse de le tester sur la mienne. Et finalement, je me dis que j'aurais bien envie de le lui piquer de temps en temps !

Report abuse