OSMOZ community
Perfume Portrait #6: CiciBe
05 october 2015
- What was your very first perfume?
My very first perfume was Jean Paul Gauthier Classique, I was 12 and slowly leaving childhood… A friend of my parents who lived in Paris wore that perfume, and I love dit. She gave it to me as a surprise Christmas present, I was so happy I cried. The bottle, so feminin, and the scent… They are a legend ! I still often buy it.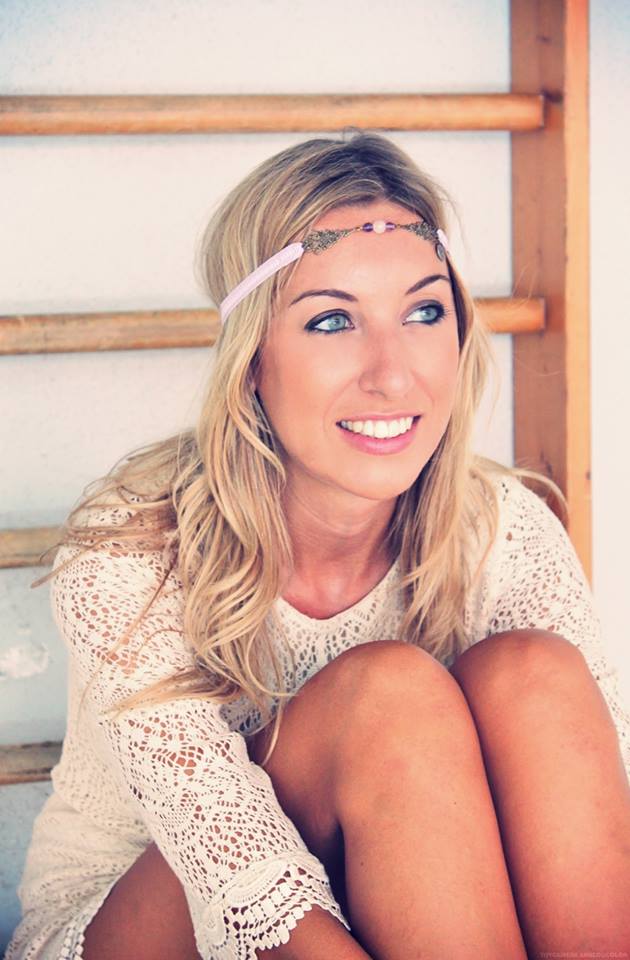 - Could you give us your own personal selection: your 5 favorite perfumes?
It is difficult to pick just 5… but here they are :
- Ambre Sultan by Serge Lutens
- N°5 by Chanel
- Petite Chérie by Annick Goutal
- Flowerbomb by Victor & Rolf
- Infusion d'iris by Prada
- If you were a perfume, which one would you be?
I would be an oriental perfume: warm and sun-drenched, with vanilla or amber notes. A fragrance with character yet not overwhelming. Something like Jean Paul Gauthier Classique, Serge Lutens' Ambre Sultan or Calvin Klein's Contradiction which, sadly, has been discontinued.
- What perfume are you wearing now?
I wear, in turns, either Chanel N°5, La petite Robe noire by Guerlain or White Musc by The Body Shop, always depending on my mood.
- Is there a perfume you haven't tried yet but that appeals to you?
French Kiss, by Guerlain.
- How do you choose your perfume?
I will choose a perfume for its trail, first of all, and I have to fall in love with it. I always try it a few days before ; if, when I am done with the sample, the fragrance has become an addiction, an obsession, then I'll buy it. Real « crushes » are quite rare, but once i'm in love with a perfume, it's for life.
- What is your favourite men's (or unisex) perfume?
Pour un Homme by Caron. Soft and sexy, with a base note of lavender an vanilla. My fiancé wears it.
- What is your favourite women's (or unisex) perfume?
Coco Chanel : it never fails to comfort me as my mum wears it.
- In your opinion, what is the smell of happiness? (it could be a fragrance or an ingredient, for example)
Lavender, for it brings back many a childhood memory and immediately makes me feel serene.
- If perfume were an object, what would it be?
A clock that would turn back time. Fragrances have the ability to take us to different moments of our lives. It's magic !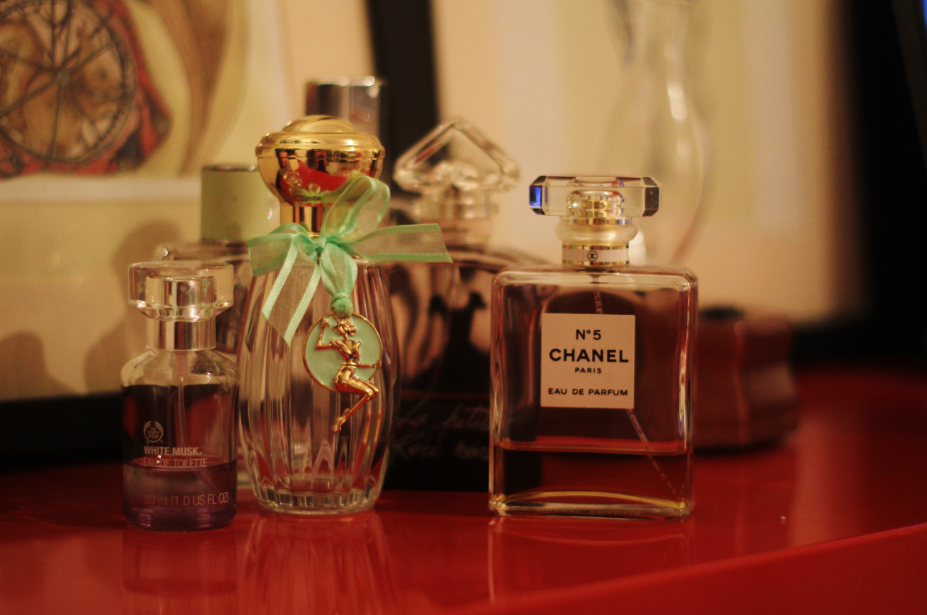 - If perfume were a book, what would it be?
It would be an initiatory tale, a guide to our inner treasures that would help us be true and fully express our potential.
- If perfume were a song, what would it be?
Feeling good, by Nina Simone.
- If perfume were a (famous) person, who would it be?
An alchemist.
- What is your most cherished childhood memory connected to smell?
The smell inside my grandmother's home.