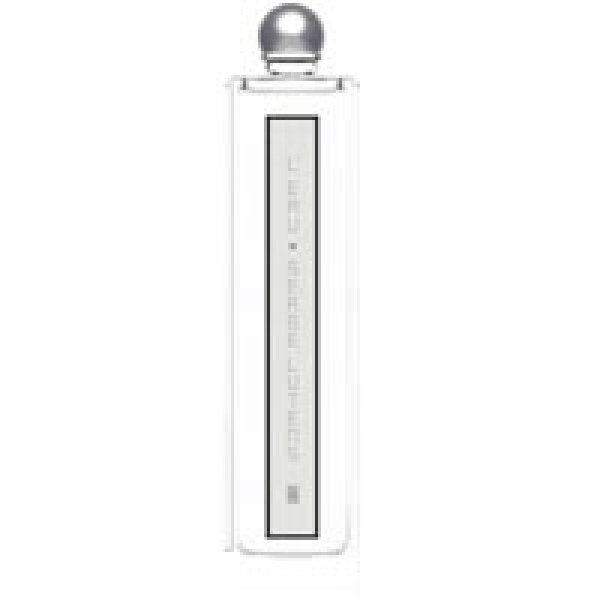 Description
What can you say about L'Eau Serge Lutens? While he speaks freely about the concept, as usual, Lutens is more mysterious about the ingredients. You can spot some citrus notes, and other slightly aldehyde ones, as well as some aqueous and aromatic touches. Yet Lutens only fesses up to sclary sage, an oxygen accord and a few thick, paraffin-laden flower petals. Musks are also there for the clean, soapy character. Whether or not you like the fragrance, this 'world's most expensive soap' (as Lutens calls it, somewhat ironically) does enjoy a rather long-lasting trail.
At a glance
A pure, spatial, fresh, clean Eau … with a refreshing touch of provocation
History
Anyone who's used to the waves of amber, myrrh, smoky woods and heady flowers that have been part of Serge Lutens' creative world for years now, his new Eau may be surprising, puzzling or even off-putting. Let it be, the designer explains, it's not perfume, it's more like an anti-perfume. Not a cologne either, even if 'it does have an energizing facet from the citrus notes that compose it' he goes on; but, 'I hate colognes' he says. For him or her, this eau is more like a complement to than a contradiction of his existing fragrances, in his humble opinion. He happily describes the fragrance as something 'spatial, pure, diffuse, luminous' and oxygenated. L'Eau Serge Lutens is meant to be clean rather than fresh. If it were an object? 'A bar of Marseille soap, a wooden bucket filled with cool water, a clothespin, a white shirt in a breeze' according to Lutens. And who is this Eau for? 'If it's for a woman, it rids her of all the clichés: garter belt, fussy stuff, curling iron, all that aging neo-erotic junk to keep Pappy happy. If it's for a man, less muscle-building, fewer attachés cases and all those ego-boosting accessories. Instead: comfort, simplicity and a bit of air.' Despite the radical change of style, Serge Lutens has kept his keen character and sense of humor.
Range
Spray / Splash 3.4 oz.
Bottle
In its slender, square-bottomed bottle, L'Eau Serge Lutens creates a sleek, pared-down, almost Japanese-inflected esthetic.
Be the first to comment this fragrance! Register or login to comment.