Description
The spicy top blends white, black and pink peppercorns. The heart reveals a resinous and woodsy mix of elemi, vetiver and benzoin. The scent dries down into warmer notes of patchouli and white moss. Perfumer: Yann Vasnier, Givaudan.
At a glance
An explosive fragrance
History
Iconic designer Marc Jacobs unveils Bang, a fragrance that redefines men's olfactory style. Bang is a scent that mixes modern style with Marc Jacobs' irony and irreverence. This spicy potion is housed in a bottle that 'teases the conventional lines of fragrance with humor and energy'. For the first time, Marc Jacobs appears in his own ad campaign. The result is rather sexy and eccentric.
Range
Eau de Toilette 1.7 oz / 50 ml and 3.4 oz / 100 ml. After Shave Balm 5.2 oz / 150 ml ; Hair and Body Wash 6.7 oz / 200 ml ; Deodorant Stick 75 g.
Bottle
The rectangular metal and glass bottle gives the sensation to have received an impact. The fragrance is topped with an elegant grey cap. Bottle designer: Harry Allen in collaboration with Marc Jacobs.
Marc Jacobs Bang - Promo
Advertising of the fragrance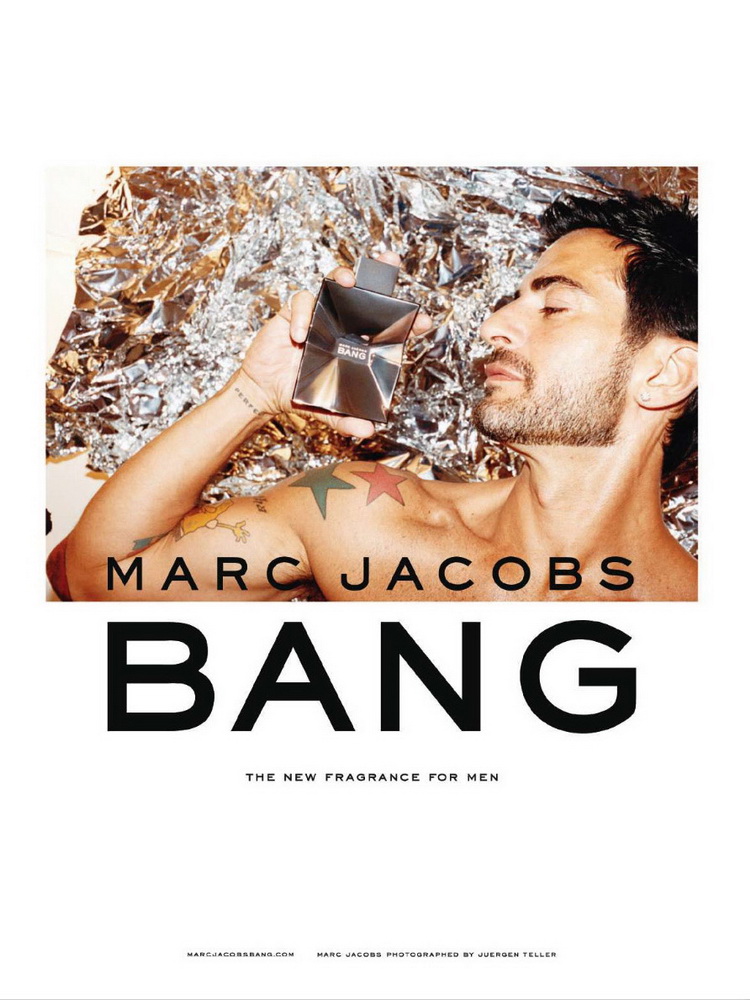 In partnership with images de parfums
With the kind permission of the brand
29 january 2013

Ce parfum contient de l'élémi. L'élémi est une gomme obtenue à partir d'un arbre originaire des Philippines. On incise l'arbre et on obtient cette résine que l'on distille ensuite. L'élémi possède une note conifère, un côté très poivré. C'est une senteur également très zestée, avec une facette mandarine / limette. Il y a aussi des facettes aneth, verveine, térébenthine. Cela rappelle également l'encens. Avec l'élémi et le poivre, Bang est dans son ensemble un parfum très épicé. Le résultat est à la fois pétillant et puissant.

Report abuse

www.parfumdempire.fr

D'origine corse, né au Maroc, Marc-Antoine Corticchiato est entouré de plantes à parfums dès son plus son âge. Il s'intéresse tout...