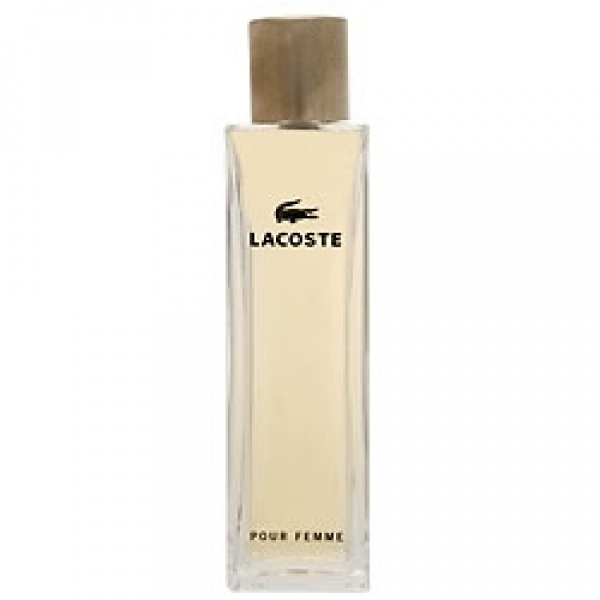 Description
Olivier Cresp chose to focus on a perfect balance among the lush natural ingredients that make Lacoste Pour Femme "a marvelously feminine perfume, energizing and dynamising, a natural creation that brings out women's naturally spontaneous side." Lacoste Pour Femme top notes are composed of Jamaican pepper and purple freesia accords. In the middle, white heliotrope and Iranian jasmine accords go beautifully with hibiscus blossom and Bulgarian rose and ambrette seed absolutes. At the base, Himalayan cedar wood, "velvety skin" and Mysore sandalwood accords blend with incense.
At a glance
Following in the footsteps of Lacoste Pour Homme, launched in October 2002, the new Lacoste pour Femme is aimed at free, real and "somewhat wild" women. Created by Olivier Cresp, this fragrance radiates comfort, natural elegance and sportiveness, the croc
History
A free spirit, the Lacoste woman aspires to be swept away, and acts on impulse. Authentic, open-minded, captivating, a bit wild, she'll try anything once, and she knows how to take advantage of the surprises life can offer!
Range
Eau de parfum 1.7 oz., 3 oz.
Bottle
The Lacoste Pour Femme bottle is a perfectly balanced design expressing a modern vision of feminine elegance. Reflecting Lacoste Pour Femme's modern image, the bottle has a slim, pared down, pedigreed look. All glass, sparing and transparent, it wears a silver crocodile like a coat-of-arms, proudly identifying the precious liquid it contains. The rounded silver-steel stopper is engraved with a woven-look motif, reminiscent of the classic Lacoste 1212 polo. The pink champagne highlights add a whimsically feminine touch to the whole.
Advertising of the fragrance Lacoste Pour Femme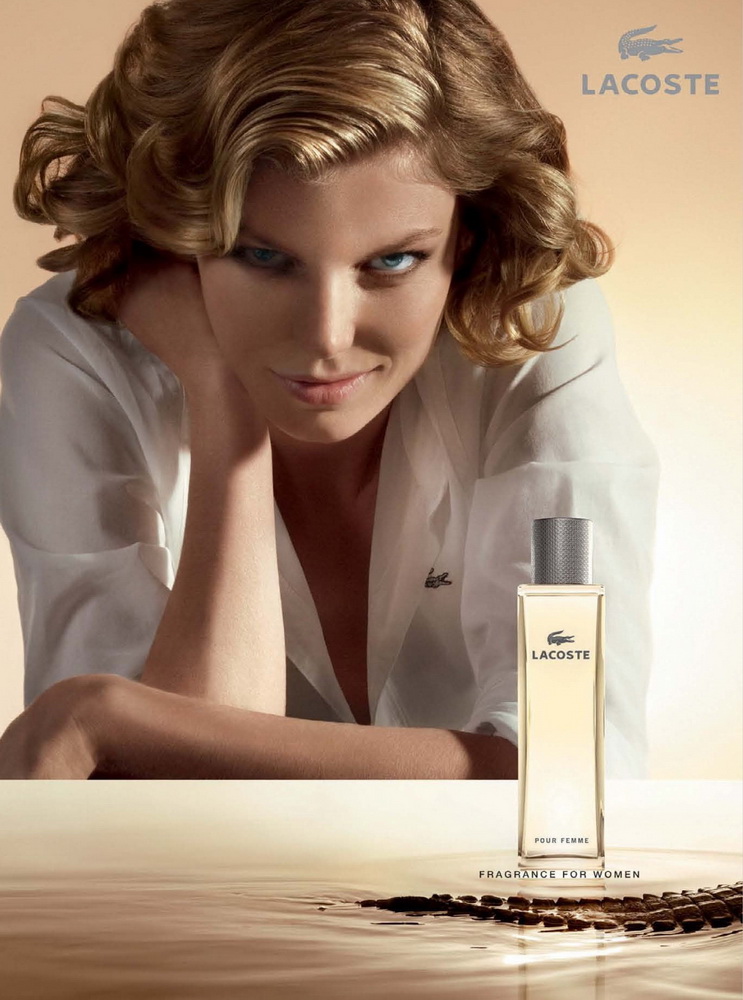 in partnership with images de parfums
With the kind permission of the brand
01 june 2013

Há poucos dias, no lançamento de L'Eau de Lacoste, matei a saudade desse perfume, havia me esquecido do quanto era delicado e chic!

Report abuse