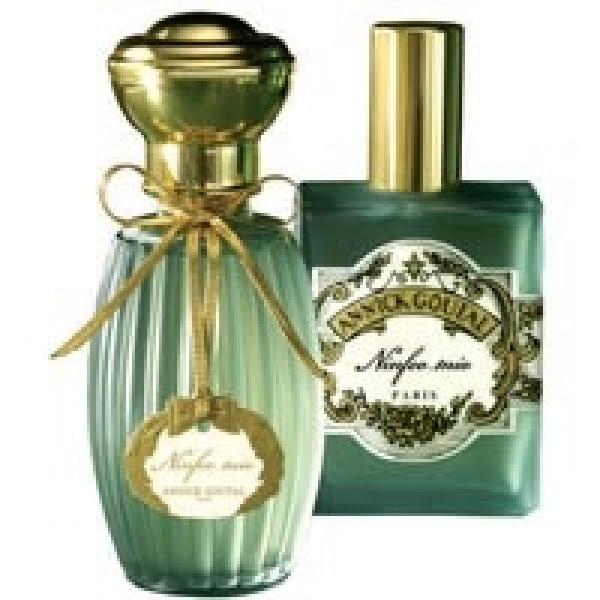 Description
Green, citrusy, fruity, woody and sweet, Ninfeo Mio is hard to categorize. In Isabelle Doyen's opinion, it goes in both the woody family and the citrus family as well. The green, incisive opening might remind me you of the top notes of Un Matin d'Orange, but then the citrus fruit is more present, like a wink and a nod to L'Eau d'Hadrien. A touch of lavender and petit-grain bring a certain aromatic freshness. Then the fragrance gets thicker and sweeter, redolent of an idea of fig milk shaded with woods. This sweet, woodsy character extends all the way through the trail.
At a glance
A river runs through it...
History
While they were developing the formula for a fragrance on the theme of the legendary 'Citrus Garden', Camille Goutal and Isabelle Doyen got a phone call from a friend in Italy: "Near Rome, there is a splendid private garden that they absolutely must come see." Thus the two designers fell under the spell of the Ninfa garden. In the midst of that protected Eden, they came across a harmonious olfactory blend of tree barks, green leaves, ripe citrus and not-yet-ripe figs. But the garden is also crossed by an elegant little river: Ninfeo. Eureka! The name of the fragrance they'd working on for months had been found: 'Ninfeo Mio' (My Ninfeo, or My Own Private Ninfeo, in Italian).
Range
Eau de Toilette 1.7 and 3.4 oz.
Bottle
The fragrance comes in the square or gadroon 'signature' bottles, in a green hue with blue-gray accents.
Be the first to comment this fragrance! Register or login to comment.