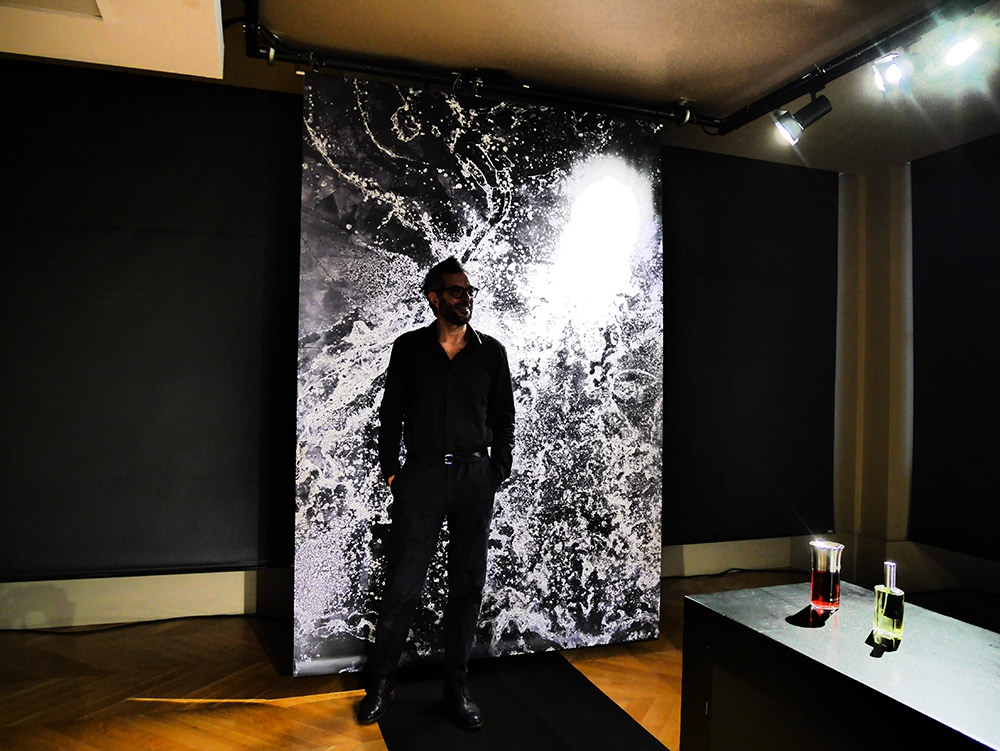 OSMOZ magazine
The expansion of infinite fragrances.
04 february 2017
In this 3rd edition of the TRANOÏ trade fair in Paris, scent is unveiled in all its facets as it pays tribute to the art of Haute Parfumerie. Connected to the beyond, the era of scent enters its 6th olfactory dimension. Being developed around the 5 senses, the 6th should now be explored.
Why not call it the "Invisible," "the Impalpable," or even the sacred?
The mystical ascension of perfumes
Last June, on the roof of the Cité de la Mode et du Design, Philippe Di Méo, the founder and creative director of the brand Liquides Imaginaires, told us about his vision of urban perfume. Speaking alongside the artist TOXIC as part of a live performance, the public was invited to be "body-painted" while dressed in a white t-shirt: a symbol of an olfactory imprint.

The perfume then became an indelible memory, since the t-shirt is still impregnated with the smell of blue ink.
Today, Philippe Di Méo proposes a committed exhibition called VISION-NEZ. A photographic installation around a clear and minimalist vision of perfume and its surroundings. His second artistic collaboration developed with the sharp look of the famous photographer Laurent Dupont.
An evolutionary course showcasing "differently" the creators present at the show. Our gaze sharpen while our visit turns into an immobile and mysterious ascent. An olfactory ritual that transports us towards the genesis of perfume.
Congratulations Philippe Di Méo!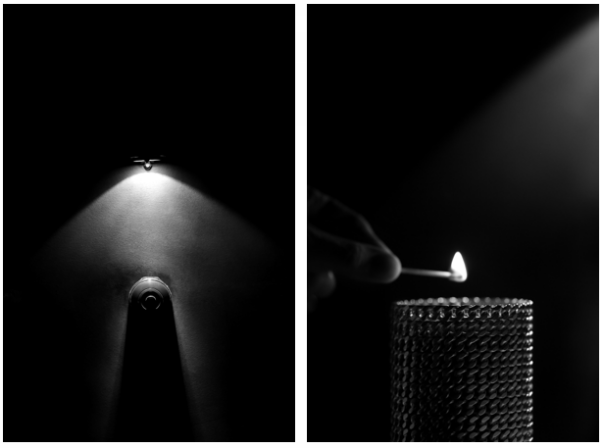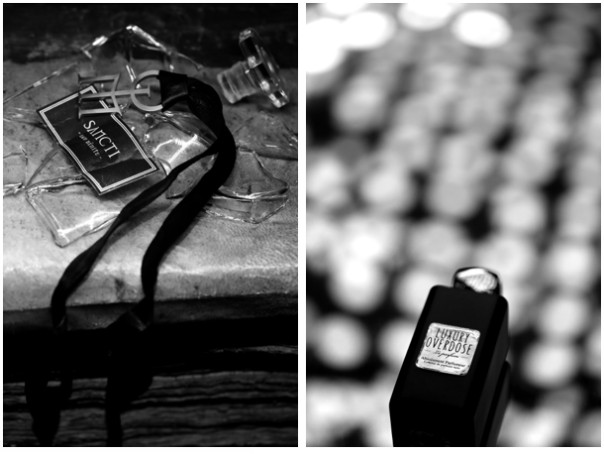 More pictures here!