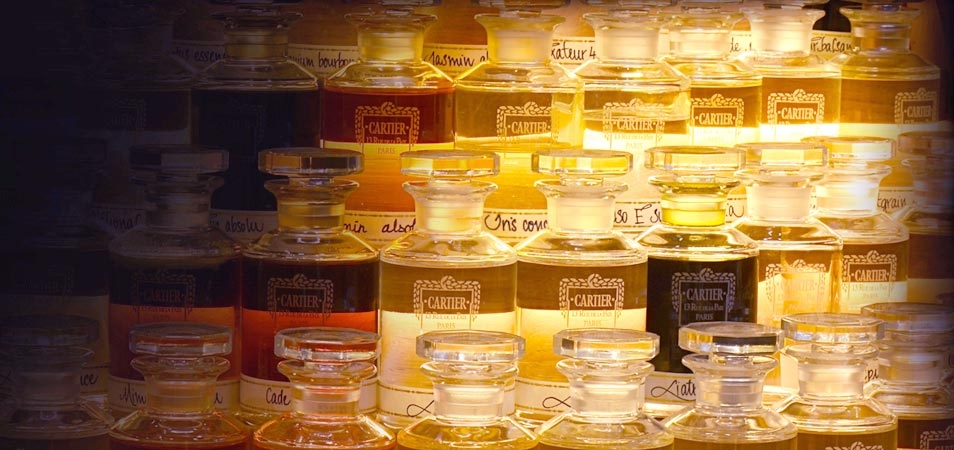 OSMOZ magazine
Custom-Made Fragrances: a Quest for the Absolute
19 january 2015
Stand-out perfumery is booming. Niche brands are popping up all over the market-place, each with their own singular scents for anyone who wants to get off the beaten path. But the ultimate luxury might well be all about going that one extra step: a custom-made fragrance. A hand-crafted, bespoke scent that responds to our every whim. An extravagant dream woven by major names in perfume… or some more accessible alternatives. Osmoz slipped behind the scenes to share all the secrets of the meticulous work that goes into creating a truly unique, signature trail.
Conceiving a "couture" scent at the major houses: the essence of supreme luxury
Among those houses is Guerlain, of course – they were already making bespoke scents back in the 19th century. Like L'Eau de Cologne Impériale, which was created for Empress Eugénie in 1853. The scent was such a success that it brought her court international renown. So the tradition is well-rooted in the genes of the Parisian perfumer and continues to this present day.

Sylvaine Delacourte, director of Evaluation and Development, has devised a method that allows her to grasp each client's expectations and personality. Capturing their childhood memories and their sensitivity to different materials, tastes and colors are some of the elements that offer her an intuitive understanding of the patron's own private olfactory landscape, which she then puts in the capable hands – and nose – of Guerlain's perfumer, Thierry Wasser. It's a long conversation that can stretch out for a year, with several sessions, including "fittings" and tests for innocuousness, before arriving at the goal: two liters of a formula that belongs to the client for life. For 37,000 euros, this bespoke fragrance will be delivered in a 2-liter Baccarat crystal bottle, along with 20 additional smaller bottles, all nestling inside a sumptuous leather case.
High quality and subtly chiseled, the fragrances in the Cartier line illustrate the jeweler's style and refinement, thanks to the talent of their in-house perfumer, Mathilde Laurent, who actually started out at Guerlain. Her well-trained nose allows her to satisfy the demands of those lucky, passionate few who can afford a unique olfactory signature. After a private conversation, Mathilde Laurent drafts a few possibilities, which she gradually refines until the customer is perfectly pleased. A real work of art that, for 60,000 euros, comes ensconced in two gold and crystal flacons inside a red-leather case, with three refillable spray bottles, a travel case and 1/2-liter refills, guaranteed for life.
Nevertheless, the creation of a unique scent is not a prerogative reserved only to the largest, most prestigious perfume houses. Francis Kurkdjian, a famous 'nose' (Le Mâle, Jean-Paul Gaultier, among others) who founded his own house in 2009, has been formulating scents for a private clientele for the past decade (approx. 15,000 euros).
Independent perfumers do customized scents, too
While bespoke scents are the privilege of the happy few, the custom-made concept has become slightly more accessible lately, thanks to the emergence of young designers, like the Flair studio's perfumers, Amélie Bourgeois and Anne-Sophie Belhaghel. While they usually work for niche brands, they also compose for private clients looking for their very own 'second skin'. At the initial appointment, a questionnaire helps them get a first impression of the customer's personality. Then each of them comes up with a different accord. The client chooses which one will be honed to perfection and presented in 3 leather-sheathed bottles: 1.7 oz. each of eau de toilette and eau de parfum, as well as 1.2 oz. of extract, with the retro spirit that is so dear to these artisans of the senses (approx. 2,200 euros).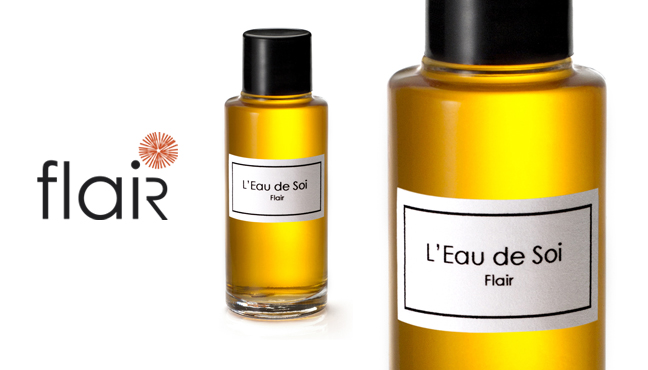 A unique scent: that's what Stéphanie de Bruijn promises at her jewel-box of a boutique on the Rue de l'Université in Paris's chic 6th arrondissement. Starting with one of her pre-concocted "bases" (full-fledged compositions), she personalizes it to create a bespoke signature that suits the client's olfactory affinities. Unless they'd rather she started with a blank page to write their own, absolutely unique story (from 200 to 3,000 euros depending on the service selected).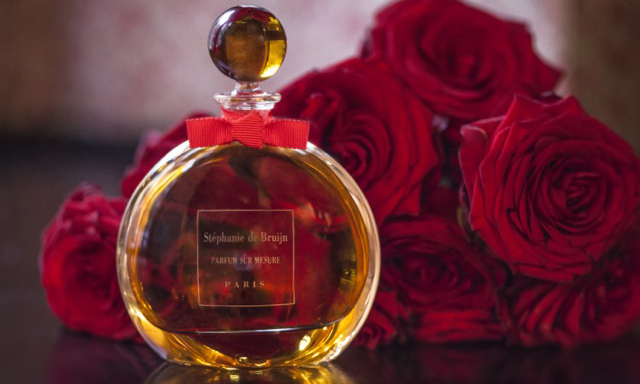 Cinquième Sens is a school for both perfumistas and fragrance professionals wanting to perfect their skills. But they also have perfumers who accept commissions to compose scents, whether it's for brands or for private clients. It generally takes three appointments to agree on the ideal accord (set price: 1,500 euros).
Because personalization is in, the idea of tailoring scents is attracting the attention of both private clients and industry professionals. The Ex Nihilo boutique,which opened its doors last year, has found its own way of renewing the concept of couture perfume.
Ex Nihilo: an accessible alternative to custom-made scents
This elegant newcomer on rue Saint Honoré is aimed at a fairly well-off clientele, with a collection of eight fragrances priced around 200 euros for 1.7 oz. But what's special about it is that they offer the possibility of picking and choosing the notes you want. You can "customize" your fragrance on the spot by selecting one or more extra ingredients from the "perfume organ". Not quite as dream-come-true as a bespoke scent, but a lot more affordable (approx. 290 euros for a 3.4-oz. bottle).
The idea of owning our very own fragrance is still just a fantasy for most of us. But the multiplication of top-notch haute perfumery niche brands is increasing the range of rare and mysterious scents that you won't be running into all over the place. Amouage, MDCI, Profumum Roma and Aedes de Venustas are just some of the exclusive houses where you can find a real gem of a scent...
25 january 2015

http://www.osmoz.fr/inspiration/questions-selections/218/votre-univers-olfactif-avec-osmoz

Report abuse

25 january 2015

Orion, l'article concerne le parfum sur mesure et non le conseil sur mesure. C'est pourquoi Nose est cité dans notre article sur le profil olfactif que vous trouverez en naviguant sur le site. Bien à vous.

Report abuse