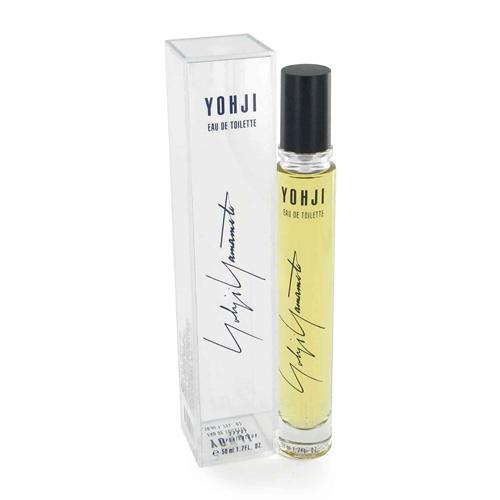 Description
This unusual yet somehow familiar fragrance opens on a forthright, reassuringly warm, amber note.Contemporary and mysterious, it reveals itself gradually, taking on its full amplitude only when worn on the skin.Defying the classic pyramid structure, the fragrance unfolds in two stages.The vibrant overture of green notes, galbanum, linalol and bergamot soars above a slightly floral-praline-fruity (raspberry) parenthesis and then descends to expand on a base of vanilla, sandalwood, musk and coumarin.
History
Yohji Yamamoto dreamed of a perfume which, like his clothes that reveal themselves in stages, unveils itself in facets, progressing from the hidden to the manifest.He created this fragrance the way he creates his fashion, as a liberated, avant-garde man.Non conformist, anti-design, Yohji Yamamoto is a creator who offers us a new original facet of his talent, embodied in a perfume.
Bottle
Designed as a glass cylinder, the very model of sobriety, the transparent bottle proclaims Yohji Yamamoto's quest for simplicity.A tiny raised dot enables the vial to lie flat in perfect stability.Yohji Yamamoto's elegant, calligraphic signature in darkest blue graces this perfume with a single name, Yohji.
Be the first to comment this fragrance! Register or login to comment.