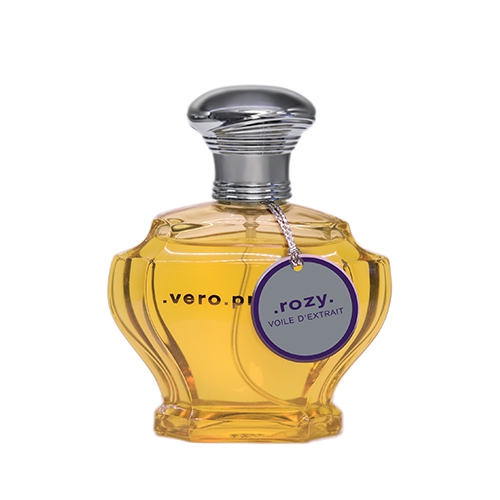 Description
Rozy is a stunning, glamorous, dazzling and velvety beauty! A wild delicate one of bittersweet animalic erotic. Rozy stays also for the romantic faithful true love of Serafina Delle Rose in the movie "The Rose Tattoo", in the main role played by Anna Magnani, the great Italian actress. A drama written by Tennessee Williams from 1955.
History
Rozy is a tribute to Anna Magnani's unique personality and beauty. The Voiles d'extrait share the same olfactive structure as the extraits and are equally rich and complex. The difference lies in their concentration. If the EXTRAITS can be defined as nocturnal variations on four themes, the Voiles d'extrait should be seen as ever-present daytime companions for ardent perfume lovers.
Range
Spray 1.7 oz
17 february 2015

The description pulls me in with words that give me an idea of what I might find in this fragrance. For example: velvety beauty, a wild delicate one of bittersweet animalic erotic and for ardent perfume lovers. I am enthused that Vero Profumo has taken 100% care with choosing the exacting and perfect words to describe their scents. Yes, I am curious about this brand and this scent.

Report abuse
Be the first to comment this fragrance! Register or login to comment.