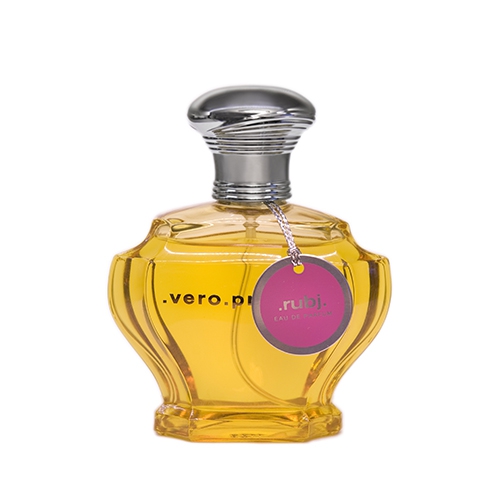 Description
Sweet orange blossom from Morocco, in a mellifluous
shimmery dress of the finest notes of musk, earnestly courted by tempting Egyptian jasmine. An auspicious alliance,
indeed. A rendezvous in Sheikh Nefzaoui's «Perfumed Garden» – a place of secret passions.
History
Rubi is a fragrance for the eccentric and flamboyant. In order to render the scents lighter than the extracts and easier to wear, the compositions have been simplified; yet that "je ne sais quoi" unmistakably characterizing the extracts is still clearly there. Vero Kern replaced the animalic notes with the unique scent of the passionfruit which lends a sensual and erotic lightness to the composition. Like an invisible thread, the intriguing scent of passionfruit links the four of five perfumes: it is at the core of every changing, unexpected olfactory sensations with multifaceted evolutions.
Range
Spray 1.7 oz
17 february 2015

I like that in this version of Rubi, the animalic notes have been replaced with passionfruit. I also like that this will be a long-lasting EDP (longer lasting with the Extraits).

Report abuse
Be the first to comment this fragrance! Register or login to comment.