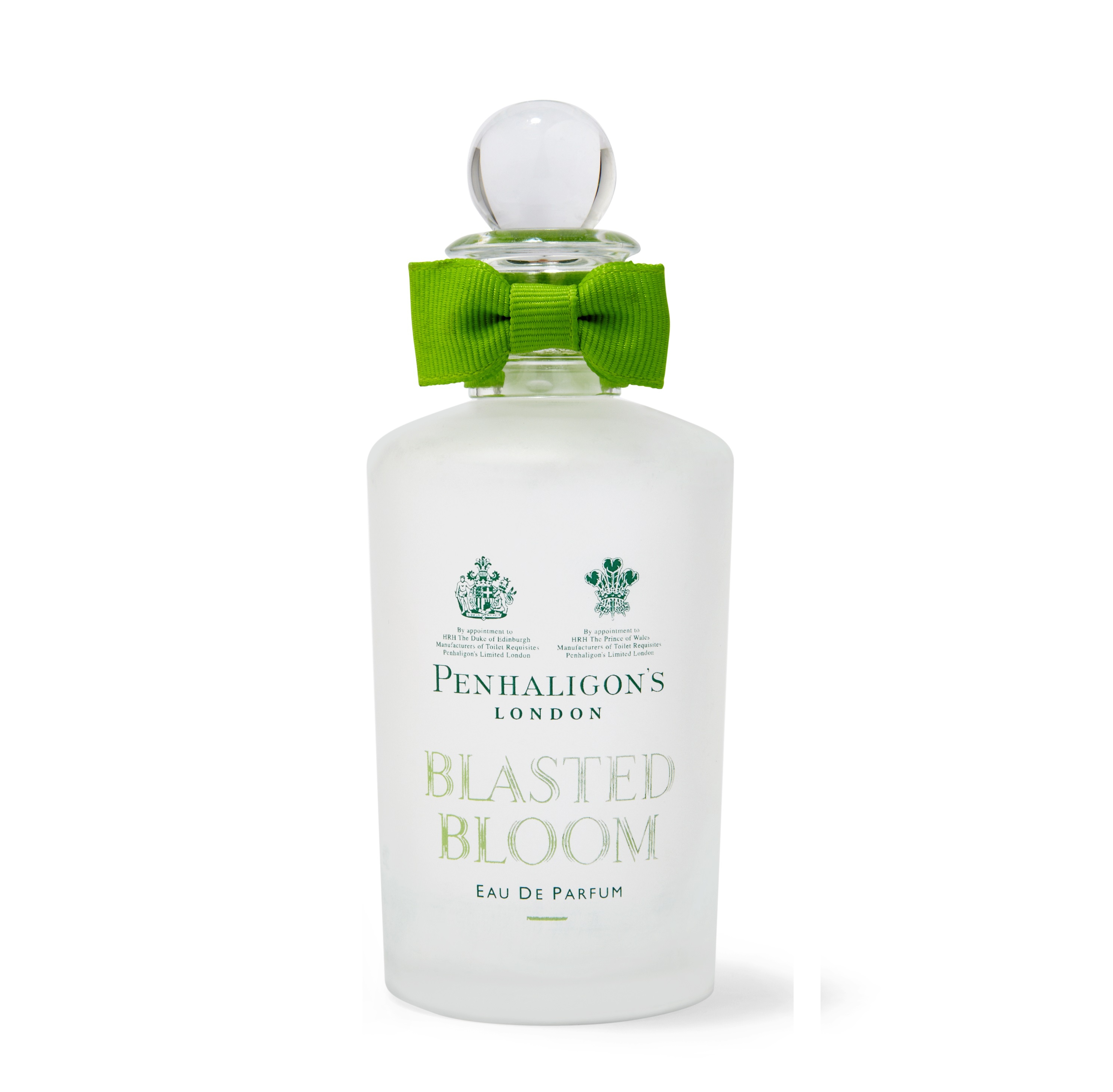 Description
Filled with natural majesty and soft femininity, the fragrance reveals a blinding light in its top notes, between land and sea. The mineral purity of a water accord meets the excitement of wild berries and feel of leaves crushed by hand. Like a kiss carried away by the wind, wild rose and hawthorn are linked in a wild floral heart tinged with pink pepper. In the base notes, woods transcribe the comfort of the earth. Lightly smoked and balmy, the Alaskan cedar wraps around a hint of Clearwood ™, resting on a delicate bed of moss and musk.
History
Unveiled simultaneously Blasted Heath and Blasted Bloom and are inspired by the extreme, wild and passionate landscapes of Britain; that moment when the land meets the sea and where unchained energies explode. These two fragrances will take you to magnificient landscapes in perpetual motion, Penhaligon's celebrates the dramatic power of nature with these new creations for men and women, designed by Alberto Morillas, Master Parfurmeur. "Each perfume is for me like a painting of nature. They portray the wild and preserved aspects of the British coasts. I am a very observant; I imagine fragrances as a spontaneous photography. For the men's fragrance, I see a powerful wave crashing on the rocks. For the women's fragrance, I was inspired by wild plants in the sea breeze. " he said.
Range
EDP 1.7 oz, 3.4 oz.
13 january 2016

I respect this brand and think the Parfumeur A Morillas' philosophy that parfums are artwork. I am excited about the green leaves mixed with rose. it seems so romantic.

Report abuse

25 november 2015

Je suis en général assez frileuse avec les aquatiques, iodés, marins...mais cette création d'Alberto Morillas est assez tentante. Les notes vertes, l'aubépine, la mousse dans la composition pourraient bien offrir une jolie surprise. A tester.

Report abuse
Be the first to comment this fragrance! Register or login to comment.