Description
A fresh perfume with a top note built around green apple enhanced with mint and lavender accords as well as a zest of grapefruit. Then comes a fruity middle note spiced with accents of cloves, sage and geranium leaves. Crowning the fragrance, the end note is reminiscent of a stroll in the woods with hints of pine needles, vetiver, patchouli, cedar and moss.
History
"Hugo was created for young people in search of a unique style.'' Like the individual who wears it, this perfume by Hugo is unique. Its innovative fragrance is a charmer with its surprising freshness and its original bottle appeals to modern and enterprising men.
Bottle
A Petter Schmitt creation, the fanciful and handy bottle looks like a flask. The red label on blue background gives it a slick and trendy look. The very famous supermodel featured in the ad contributed to its reputation.
Advertising of the fragrance Hugo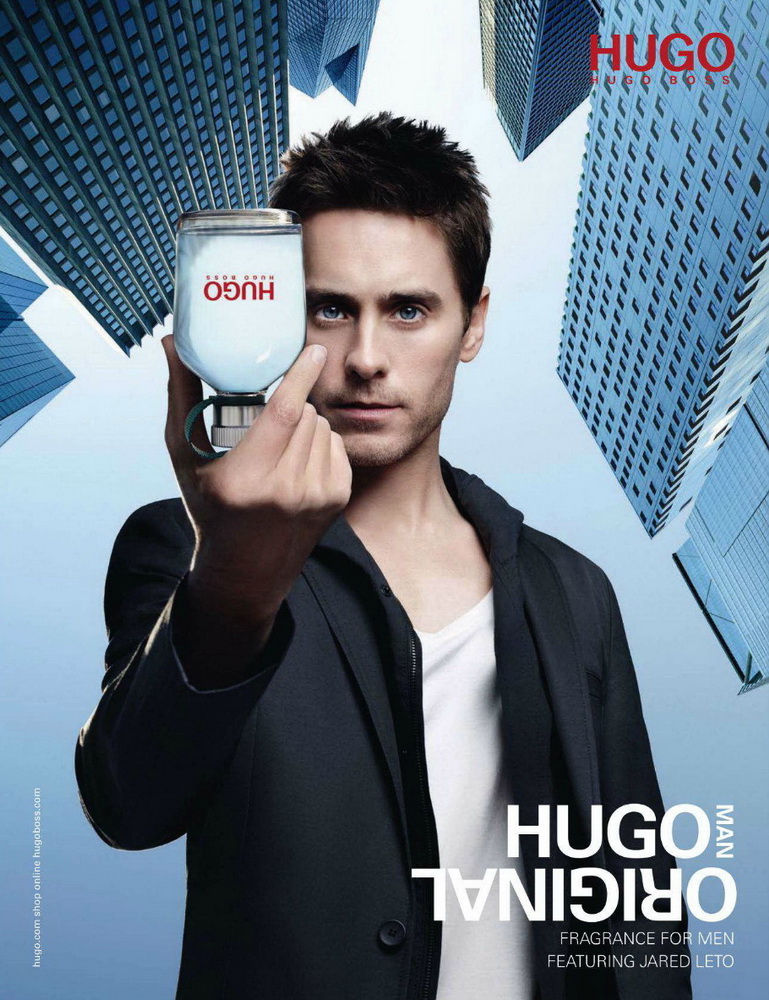 In partnership with www.imagesdeparfums.fr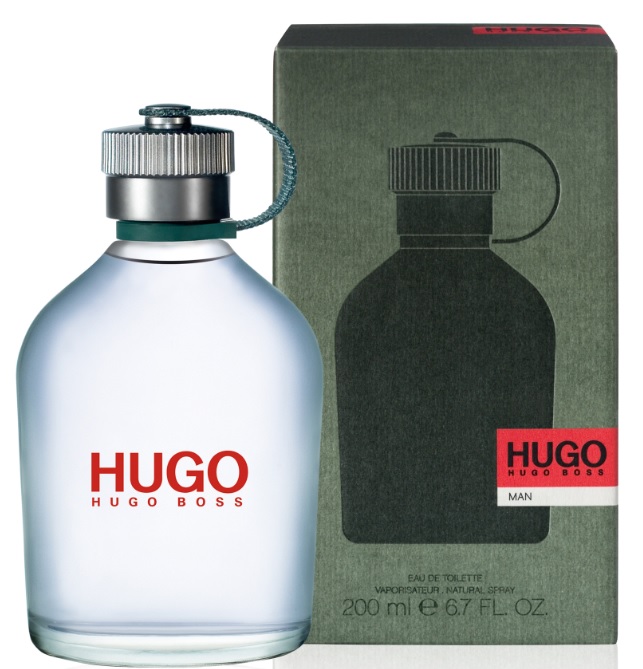 Les publicités et images présentées appartiennent exclusivement à leurs auteurs. Toute utilisation commerciale est strictement interdite sans accord préalable de l'auteur.Toute image présente sur le site peut être enlevée sur simple demande de la part de l'auteur, en écrivant à contact@osmoz.com
Avec l'aimable autorisation de la marque
With the kind permission of the brand
11 march 2014

Dans le pin, il y a au moins deux voire trois catégories de notes. Le bois, dont la distillation donne une essence qui rappelle la térébenthine. Ensuite, il y a les aiguilles, qui peuvent être traitées sous deux formes : l'essence et l'absolu. L'essence est plutôt dans la fraîcheur : on a une note résinée fraîche, conifère qui rappelle la sève de pin. L'absolu, lui, apporte un côté plus sucré, fruité presque confit, beaucoup plus note de fond. On peut aussi utiliser des aiguilles de sapin à la place du pin. Par ailleurs, le parfumeur peut reconstituer l'odeur du baume d'aiguilles de pin en laboratoire. Dans Hugo Man, qui est un parfum très boisé, on a à la fois une facette aromatique et un côté plus forêt, un peu vert et presque cuir. Il y a aussi une note fruitée qui est assez moderne, même si elle est plutôt apportée par la pomme.

Report abuse

http://www.rochas.com/fr/parfums

Parfumeur créateur de la maison Rochas, Jean-Michel Duriez est amoureux des parfums et des belles matières premières. Formé à l'Isipca, puis...