Description
Osmanthus blossom's floral-fruity perfume is shaded with rose, peony and citrus fruit. The fragrance evolves towards a sweet, woodsy trail.
At a glance
A floral creation inspired by the celebrated Flora pattern
History
The origin of the perfume Flora is an emblematic element from Gucci's heritage: the Flora pattern. From the silk foulard designed especially for Princess Grace of Monaco in 1966 to the clothing and accessories currently being created by Frida Giannini, Flora has come down through the decades and now has a namesake fragrance, too.
Range
Eau de Toilette 30, 50 and 75 ml. body lotion 200 ml ; Gel Douche 200 ml ; Deodorant Spray 100 ml.
Bottle
The hexagonal bottle is tied with a black ribbon. The inside of the package is adorned with the Flora pattern in black and white.
Advertising of the fragrance Flora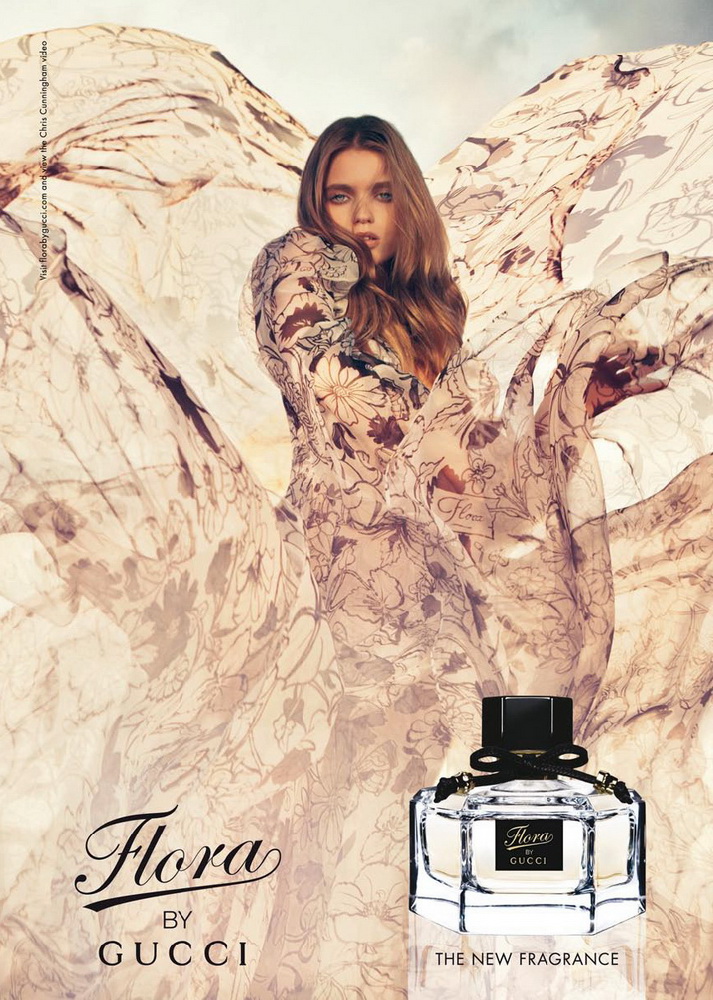 In partnership with www.imagesdeparfums.fr
With the kind permission of the brand
14 september 2012

La fleur d'osmanthus est la note phare de ce parfum féminin. Originaires de Chine, ces petites fleurs dégagent une exquise senteur fruitée de pêche abricotée. Symboles d'amour et de romantisme, les fleurs d'osmanthus ont toujours occupé une place de choix dans les jardins de l'ancienne Chine. Ce n'est d'ailleurs pas un hasard si elles embaument encore aujourd'hui les allées de la Cité Interdite. Mais c'est surtout au sud de la Chine, autour de Guilin, signifiant littéralement 'la forêt d'osmanthus', qu'elles sont endémiques. Quand arrive l'automne, c'est alors toute une région qui se parfume d'une délicate odeur de fruit velouté. A découvrir aussi : Osmanthe Yunnan d'Hermès et Osmanthus Interdite de Parfum d'Empire.

Report abuse