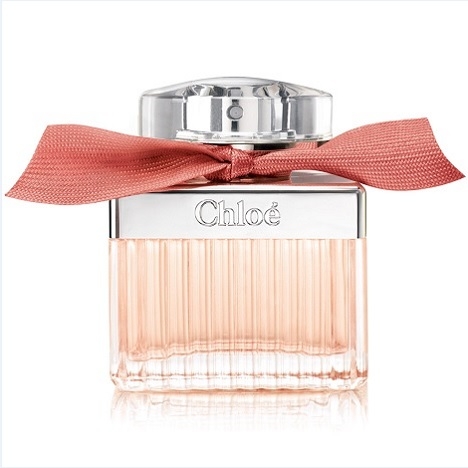 Description
Roses de Chloé opens with fresh notes of bergamot. In the heart, damask rose is modernized with a magnolia accord. The soft and sweet trail is composed of white musk and amber. Perfumers: Michel Almairac and Mylène Alran, Robertet.
History
Chloé perfumes' most emblematic flower, rose, has been reinvented in a sheer and luminous variation. As in their signature scent from 2008, the rose is very modern, 'unveiling its different facets in a way that's uninhibited and less stuffy than its elders.' Roses de Chloé is a delicate olfactory experience, an invitation to try a little tenderness. The square, fluted bottle has a blush-pink ribbon tied around the neck.
Range
Eau de Toilette 1 and 1.7 oz.
Les publicités et images présentées appartiennent exclusivement à leurs auteurs. Toute utilisation commerciale est strictement interdite sans accord préalable de l'auteur.Toute image présente sur le site peut être enlevée sur simple demande de la part de l'auteur, en écrivant à contact@osmoz.com
Avec l'aimable autorisation de la marque
With the kind permission of the brand
10 june 2014

Par rapport à Chloé eau de parfum, il y a un effet "rose ancienne" que j'aime bien. Ça reste doux, transparent, mais on est moins dans un accord "rose propre". Il y a une aussi des facettes fruitées et boisées, et en évolution, j'ai une impression de thé vert, de thé au jasmin. C'est frais, mais en même temps c'est très duveteux.

Report abuse

http://www.olfactorum.blogspot.com

Passionné de parfums depuis très longtemps, formé depuis 2003 aux matières premières chez Cinquième Sens, Thierry effectue ses gammes pendant...