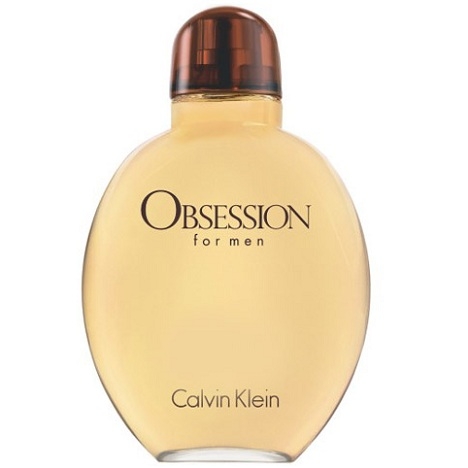 Description
An explosion of tangerine, grapefruit, lime and bergamot freshens up green notes combined with lavender, nutmeg, coriander and cinnamon.The carnation note is warmed up by patchouli, sandalwood, vetiver, benzoin, vanilla and amber.A subtle note of red berries enhances this powerful and sensuous fragrance.
History
Created after the women's version, Obsession for men daringly spells out "sex", a typical theme of the 80's, before a wave of Puritanism invaded the USA.Calvin Klein's codes set a trend on the international scene with the creation of fragrances in men's and women's versions, the black and white color of the ads and the adherence to timeless universal values.
14 september 2012

Obsession for men is the perfect embodiment of Calvin Klein's sexual provocateur style (inaugurated in the 1970s) and fits the 1980s like a glove, when carnal consumption and Gordon Gekko Wall Street's success was everything. It's sweet, ambery, powerful, with a greenish start which juxtaposes the element of freshness to that of sexual anticipation & sweaty bodies. Most memorable ad the one with the nude couple on the swing. A huge commercial success for a reason!

Report abuse

http://perfumeshrine.blogspot.com/

Elena Vosnaki is a historian and writer, the founder and editor of Perfume Shrine, one of the most respected independent online publications on...