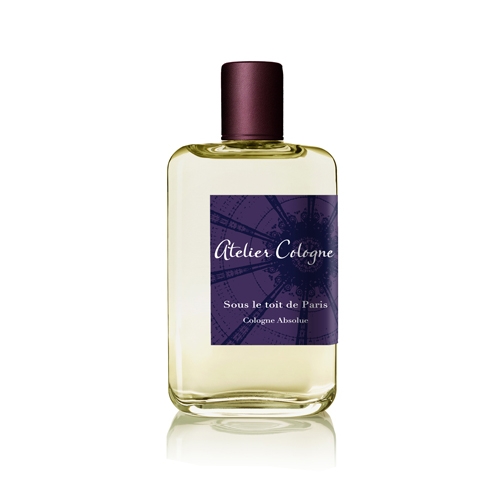 Description
"One century of elegance and extravagance The dome has seen many eras and trends go by, but emotions have lingered. The need to reinvent. The pleasure of seeking and trying. The joys of finding and possessing the object of one's desire. In order to pay tribute to this real monument, we created a unique perfume that includes notes inspired by such special moments. Its name: Sous le toit de Paris." Cologne Absolue concentrated at 15% (pure perfume), Sous le Toit de Paris is a retro violet, both glamourous and modern… very rock'n'roll.
History
Atelier Cologne is the first Maison de Parfum solely dedicated to the icon of perfumery: Cologne. Sylvie Ganter et Christophe Cervasel created an original family of perfumes, Cologne Absolue. Cologne Absolue is pure perfume, and celebrates the elegance of citrus notes, the traditional ingredients of cologne. For the first time, citrus fruit is combined with perfumery's most noble raw material to produce fragrances with a unique balance. The highly concentrated essential oils guarantees long lasting intensity. Each Cologne Absolue encapsulate the powerful emotion of a precious moment.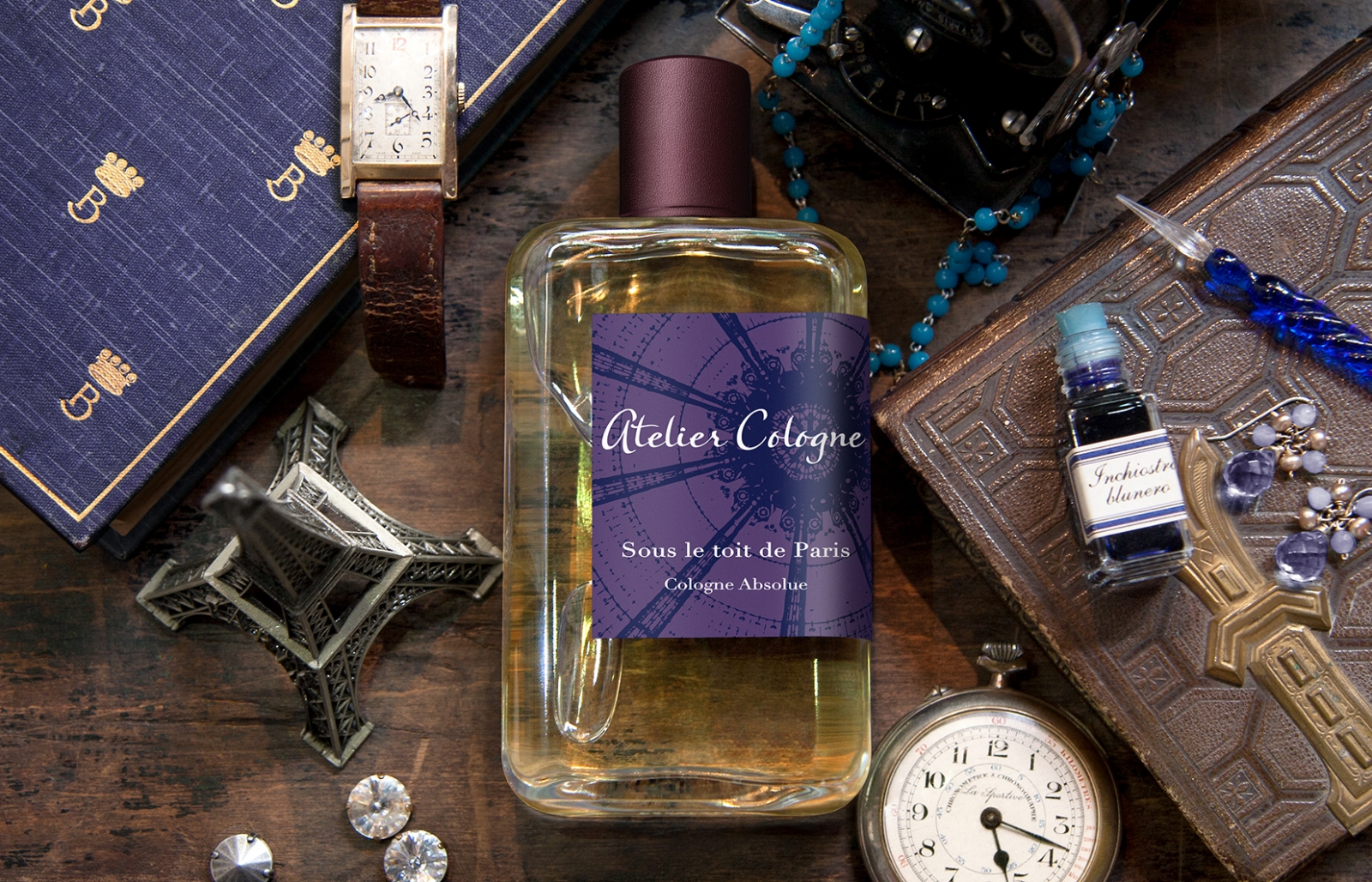 Advertisements and images found on OSMOZ are the sole property of their authors. The authors' prior consent is required for any and all commercial use. All images found on the website can be removed on request from the author via e-mail to claire@todaythe12.com. Courtesy of the brand.
With the kind permission of the brand
05 may 2015

Joli rendez-vous avec une violette qui oscille entre classicisme et modernité. Cette création est vraiment originale mais rassurante à la fois car elle ne bouscule pas tous les codes de la parfumerie. Ce compromis me convient tout à fait. ECKBO57, je vous invite à découvrir "sous le toit de Paris" car cette Cologne Absolue pourrait vous plaire. Au plaisir de vous lire sur Osmoz !

Report abuse
Be the first to comment this fragrance! Register or login to comment.