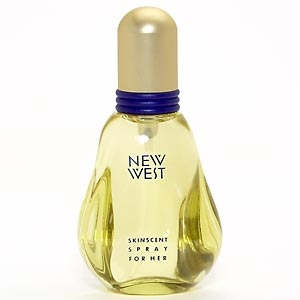 Description
New West is the very first perfume that has a massive amount of calone, a marine note. It also features notes of aquatic fruits and watermelon, and a touch of "oyster" accent. Green notes of galbanum, hyacinth, lily and mint enhance the marine accord. The fragrance ends on a more modern marine note and woody notes of cedar and musk. This very inventive formula was originally concocted for a cologne for men, but was adapted to create the women's version.
History
The spirit of the West Coast: California in a perfume. Wind and surf, a New Age-style bottle and a case that sports flashy colors. In a nutshell: the lifestyle of a particular American youth. Though New West for Her enjoys a huge success in America as it conveys certain values, it has not found its place on the European market. It is an avant-garde perfume whose typically American codes are misunderstood by Europeans. For those in the know, New West for Her is the first true marine perfume with a surprisingly bold and generous iodine note. It is a precursor of a number of men's and women's perfume creations in which the marine or aquatic notes are somewhat toned down.
Be the first to comment this fragrance! Register or login to comment.