Hello I am filipessampaio
bronze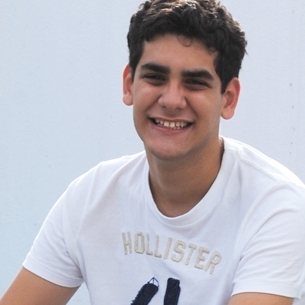 I have 320 OSMOZ points and I am registered since 2012-12-17 Website http://assimetrico.org
Viciado em perfumes desde que ganhou o Humor nº 4 da Natura da mãe quando era mais novo. Apaixonado pelo L'Eau Par Kenzo Pour Homme atualmente. Escreve sobre variedades, inclusive sobre perfumes, no Assimétrico.org.
I currently wear 4 fragances
I anoint: On my wrists / arms, Behind my ears, Spray it in the air & envelope myself in it
I have fragrance I use for everyday wear and another one for special occasions, I wear different fragrance depending on if it's daytime or evening, I wear different fragrance, depending on the season, I wear different...
I wear: 212 SEXY Men, 212 VIP Men, L'Eau par Kenzo pour Homme, Essence of United Colors of Benetton Man, Biografia Masculino, Cool Water
I apply fragrance: 7 days a week
I buy fragrance: Once a year
7
comments
6
Perfumes