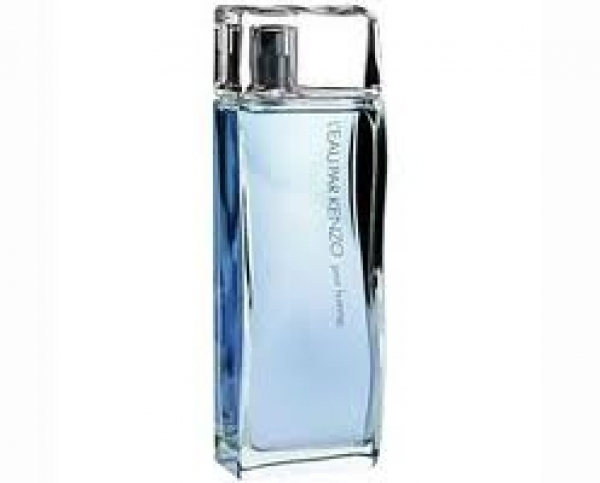 Description
A fresh scent to be discovered throughout the fragrance. L'eau par Kenzo opens with a top note of Yuzu, a small Japanese lime, bringing freshness and sparkle. A rising, lightly spicy note of Ho leaf, a variety of rosewood, leads into the middle note, bringing natural simplicity. In the middle note, lotus reigns supreme. It is a flower from time immemorial and a symbol of wisdom. It is accompanied by water mint. Green pepper reveals its vigor and strength in the end note. White musk gives a sensual touch and leaves its imprint on the skin.
History
L'Eau par Kenzo for men is a sparkling fragrance, both sober and minimalist. . Its olfactory signature is simple, fresh and invigorating. A fragrance which rejuvenates and provides a feeling of serenity.
Bottle
The translucent bottle with its light and refined shape evokes a drop of water. The blue cap harmonizes with the transparent smoky blue glass of the bottle. The grainy texture of the packaging evokes wet granite or a rock eroded by time. The back of the box features a poem by Kenzo.
Advertising of the fragrance L'Eau par Kenzo for men (2008)
With the kind permission of the brand
07 march 2013

It's funny, because I've been told that my fragrance Still Life looks like L'Eau par Kenzo for men Even if I collaborated to the creation of this fragrance from Kenzo, for me, they are rather different. L'Eau par Kenzo for men is masculine, and it's more aquatic. Actually, the link is probably the lemony and citrusy notes. For me, citrus scents have a real 'aromatherapy' effect. When the weather is bad, or when nothing seems to go right, this kind of scents puts me in a good mood.

Report abuse

http://www.olfactivestudio.com

Céline Verleure est la créatrice d'Olfactive Studio. Avant cela Céline a travaillé pour les parfums Kenzo, pour L'Oréal, mais elle a...