Questions & selections
What Are the In Products for this Holiday Season?
06 december 2013
There are all sorts of new items to discover for the 2013 holidays. Between perfume, cologne, candles and bath and body products, there's something for everyone on your gift list! Check out our selection of fragrant gift ideas to give or to get!
1. Candles… to light up your life! (For him or her)
What could be more festive and welcoming than a scented candle? In addition to smelling good, candles also add a great touch to your home deco.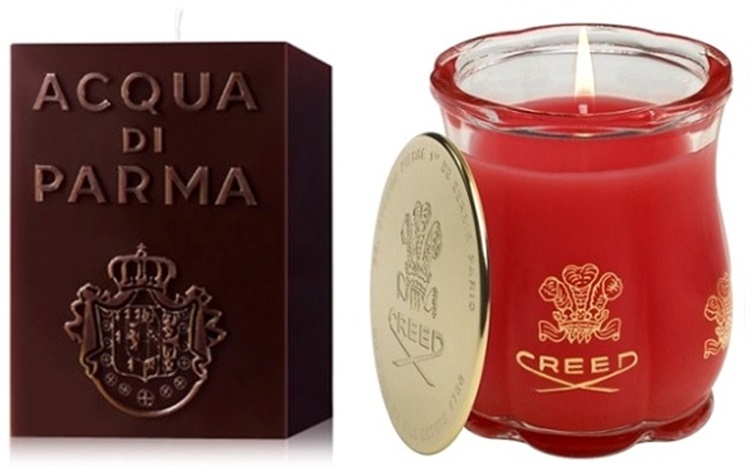 I recommend:
- Pékin Impérial from Creed. This scented candle will provide 60 hours of total escape – you'll feel like you've landed in the heart of China. Let yourself bask in the scent of spices, woods and rose.
- Acqua di Parma. The Italian fragrance house presents Cube Tabac, an elegant, hand-made candle. Cube Tabac diffuses citrus notes intertwined with oud wood.
2. Collectors' items… to be unique (For her)
These glamorous collectors' editions will thrill women who love all that glitters. While the fragrances stay the same, the bottles have been dressed up to the nines!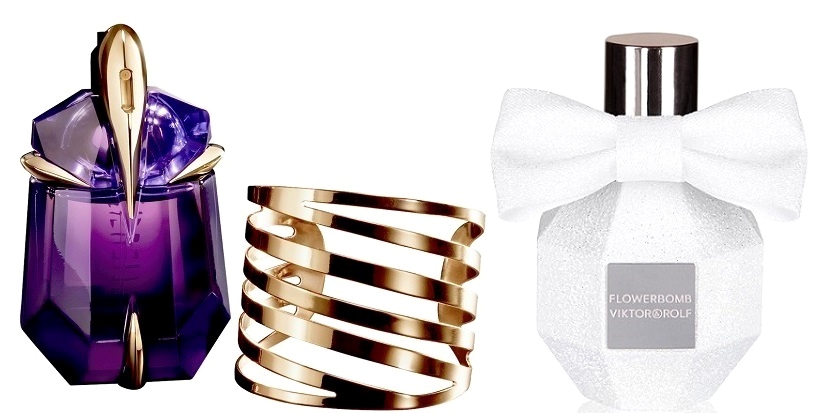 I suggest:
- Alien Collection Bijou and Angel Collection Bijou. For the holidays, Thierry Mugler presents ultra-glam editions of his two best-selling perfumes. The bottles have been decked out with a stunningly designed cuff bracelet.
- Viktor & Rolf. The designing duo celebrates the season with a sparkling edition of Flowerbomb. The shimmering white bottle looks like it's been set with snow crystals.
3. XXL bottles… a great, big idea! (For him)
Small, medium, large? Nope: XXL! This is the perfect gift idea for your Mr. Big.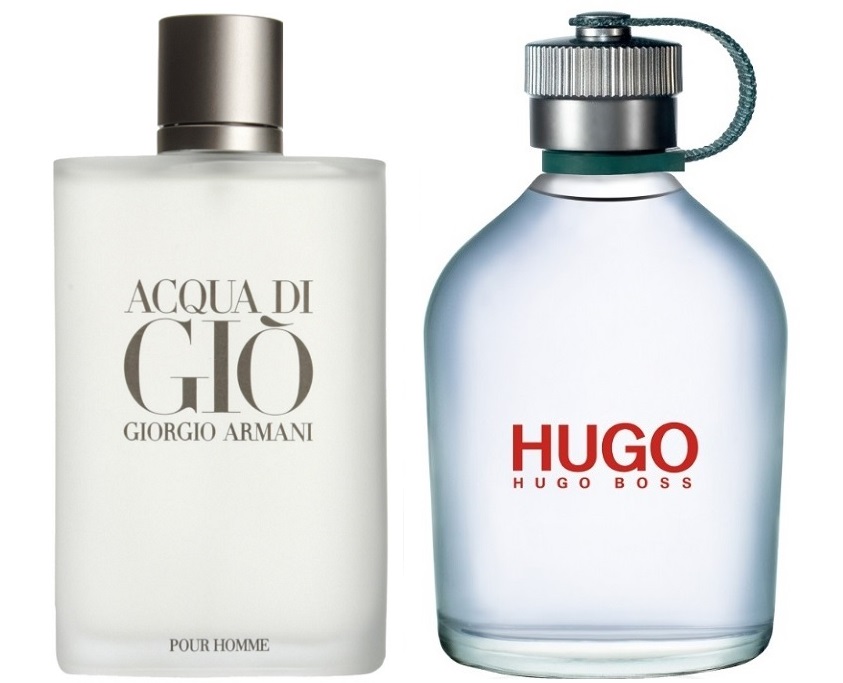 My recommendations:
- Hugo Man. Hugo Boss's legendary scent has been super-sized to end 2013 with a bang. This 6.8-oz. bottle contains the original woody-aromatic fragrance.
- Acqua di Giò pour Homme. This classically fresh, elegant scent comes in a maxi 6.8-oz. bottle. A generous size for this Italian eau signed Giorgio Armani
4. Home fragrances… for a warm and welcoming atmosphere (For him or her)
Nothing will make your house smell nicer than a home fragrance! There are all different kinds, with a huge choice of scents.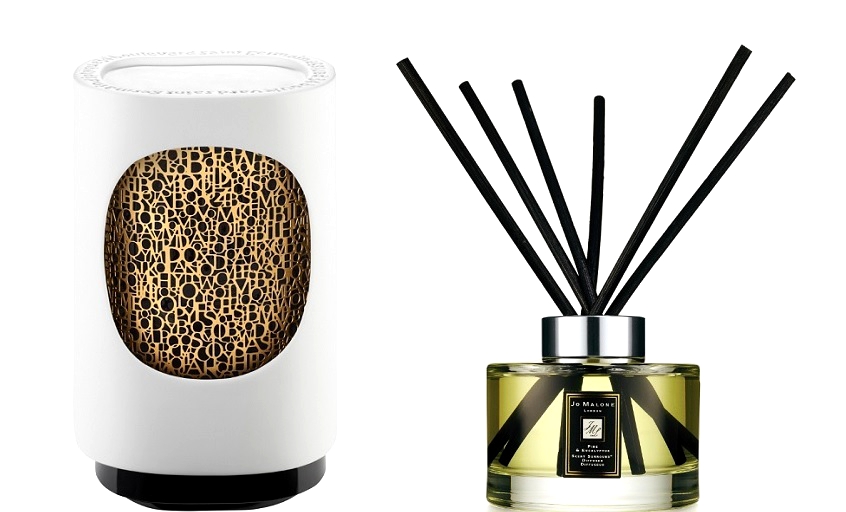 My suggestions:
- Jo Malone Pine & Eucalyptus diffuser brings welcoming warmth to your home, thanks to its woody notes of pine, cinnamon and eucalyptus.
- Un Air de Diptyque. Discreet and elegant, this electric diffuser works with a selection of 5 of the house's most emblematic fragrances. Choose from: Figuier ("Fig Tree"), Ambre, Feu de Bois ("Wood Fire"), Baies ("Berries") and 34. The extra touch: you can switch the scent capsules any time without having to worry about mixing them.
5. Bath & body products… to keep the pleasure going (For her)
The pinnacle of perfection for women for whom variety is the spice of life! Another good thing about bath & body products: they're often easier to give than perfume.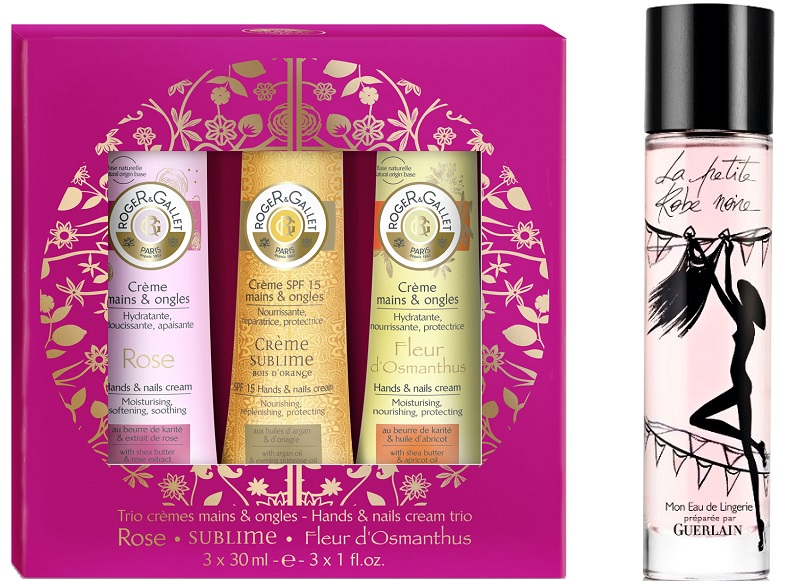 I recommend:
- Mon Eau de Lingerie La petite Robe Noire. With this mist, Guerlain introduces a new way of wearing scent that will bring a sensual touch to your lingerie… and your little black dresses! Notes of black cherry and patchouli intertwine with black rose and smoky tea.
- Rose, Fleur d'Osmanthus and Bois d'Orange. If you like those 3 Roger & Gallet eaus, you'll love this "Hands & nails cream trio" boxed set. The perfect present for keeping your hands soft and scented all winter long!
Question: What about you: what's that one item you couldn't live without for the holidays? And what are your favorite fragrant gifts to give? Let us know…