OSMOZ magazine
Brazil through a Bottle
10 september 2013
With the World Cup on the horizon and a recent visit from the new Pope, too, Brazil has been making headlines recently. So Osmoz decided it was time to take a closer look at this country that has been attracting all eyes this year, the better to decipher its olfactory trends. Just in case any of you parfumistas out there were planning to visit in the near future…
A different way of "consuming" fragrance
Brazilians interact with fragrance in a whole other way. Unlike Westerners, who often associate perfume with sex appeal, in Brazil, the fragrant experience is what counts. Perfume, cologne, soap, body lotion, face cream and home fragrances: the focus is on the world of cosmetics. Even sales methods are quite different, because door-to-door sales are popular.
Other latitudes, other olfactory preferences…
While gourmand scents are enduringly popular in the west, in Brazil, where the mercury rises quickly, soft, fresh floral notes and citrus scents are in for women, like in most "hot" regions. As for the male of the species, woody and aromatic scents are big hits. And more generally, Brazilians' love of fragrant accessories (bath and body products) shows up in their olfactory tastes, too, because "clean-smelling" scents are big. Brazilian's even apply fragrance differently: they prefer big "splash" bottles for a more "refreshing" sensation.
Brazil's Biggest Brands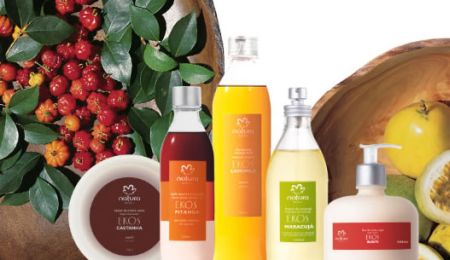 Brazilians have a penchant for local brands, like O Boticario and Natura, the Brazilian cosmetics giant. The idea of well-being is at the heart of their concept. French brands are reserved for the elite in Brazil: L'Occitane is marketed in the "luxury" niche, for example. Still, Brazilians' growing interest in the world of fashion, fragrance and cosmetics – as well as their rapidly expanding economy – make the country an emerging market for the cosmetics industry, which has attracted a few big perfume-store chains in its wake: Sephora's recent arrival might well change people's perfume habits in the coming years...
Brazil, a source of inspiration for fragrance designers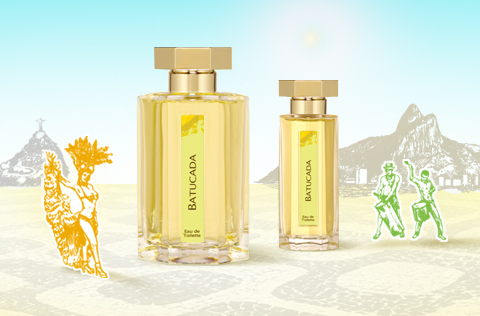 Brazil's main attraction is its natural resources, which are very popular in perfumery. Rosewood (Jicky, L'air du Temps) is one example, and the irreplaceable tonka bean – which is instantly associated with the "Guerlinade" – is another. Coffee, of course, as in Thierry Mugler's A Men, and even maté (Cartier's Heure Fougueuse) are some of the many resources enjoyed by perfumers; lastly, we couldn't forget the country's exotic fruits (guava, passion fruit and more) that can even be found in candles, like Cire Trudon's Merida. And Brazilian folklore has been blowing a breath of inspiration through niche brands, too, like Artisan Parfumeur's recent Batucada, intended as a tribute to its namesake Brazilian traditional dance.