OSMOZ community
Perfume Portrait #1 : Malgorzata
26 february 2014
- What was your very first perfume?
My very first perfume was !EX'CLA.MA'TION by Coty.
- Could you give us your own personal selection: your 5 favorite perfumes?
My 5 favorites would be: Fan di Fendi, Insolence by Guerlain, Acqua di Parma's Iris Nobile, Signorina by Salvatore Ferragamo and Trésor by Lancôme.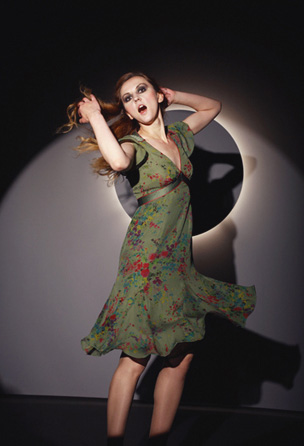 - If you were a perfume, which one would you be?
I think I would be By Kilian's Good Girl Gone Bad. Their In the Garden of Good and Evil collection is amazing. I am very independent, and I always speak my mind. I like everything that's forbidden.
- What perfume are you wearing now?
I'm wearing Fan di Fendi, but not all the time, as I choose my scent to suit my mood. I have quite a selection and am constantly trying out new fragrances. Once I had the opportunity to make my own perfume with the help of Steve Pearce*. He explained how our sense of smell works and what makes us like some smells more than others. I named my fragrance "Confusion" because it was pretty difficult to do, and I was confused by all the ingredients: Which ones should I choose? How much should I use?
- Is there a perfume you haven't tried yet but that appeals to you?
Dahlia Noir L'Eau by Givenchy, Bvlgari's Omnia Crystalline, Roses by Chloé. It is hard to choose just one, so I picked three!
- How do you choose your perfume?
I choose my perfume to suit my mood; I always pay attention to my feelings and select exciting fragrances that make me feel good when I smell them.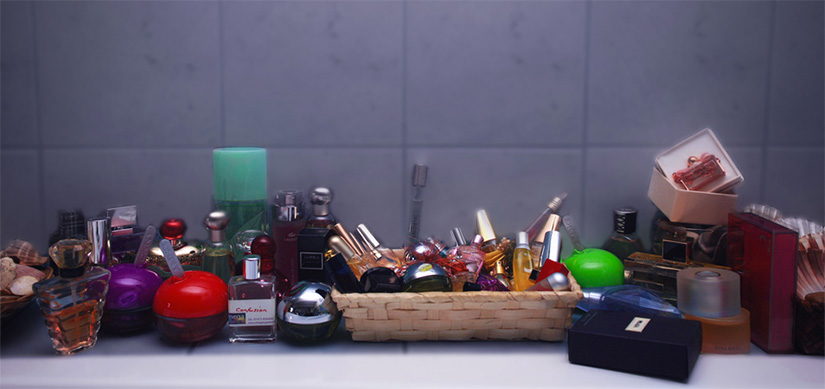 - What is your favourite men's (or unisex) perfume?
I like Herrera for Men by Carolina Herrera, Yves Saint Laurent's La Nuit de L'Homme and Noble Leather.
- What is your favourite women's (or unisex) perfume?
Loewe's Quizás, Quizás, Quizás intrigues me.
- In your opinion, what is the smell of happiness?
For me, happiness is a smell that makes me feel free, that makes me be honest with myself. I find the smell of happiness in all flowers: pure and beautiful.
- If perfume were an object, what would it be?
It would be a waterfall, changing and moving constantly, but always amazing.
- If perfume were a book, what would it be?
It would be an exciting, incredibly fascinating story.
- If perfume were a song, what would it be?
If perfume were a song it would be a whole playlist: all sorts of songs, changing like the weather, enhancing our personalities and uplifting our minds.
- If perfume were a (famous) person, who would it be?
If perfume were a person, it would be me. I think perfume should be part of the individual person, like a part of your body. And just like the perfect dress, it should give you self-confidence. When I wear my perfume, I feel like a star. To me perfume is not about fame, it's about me, it's about you… it should make the person wearing it feel like a star.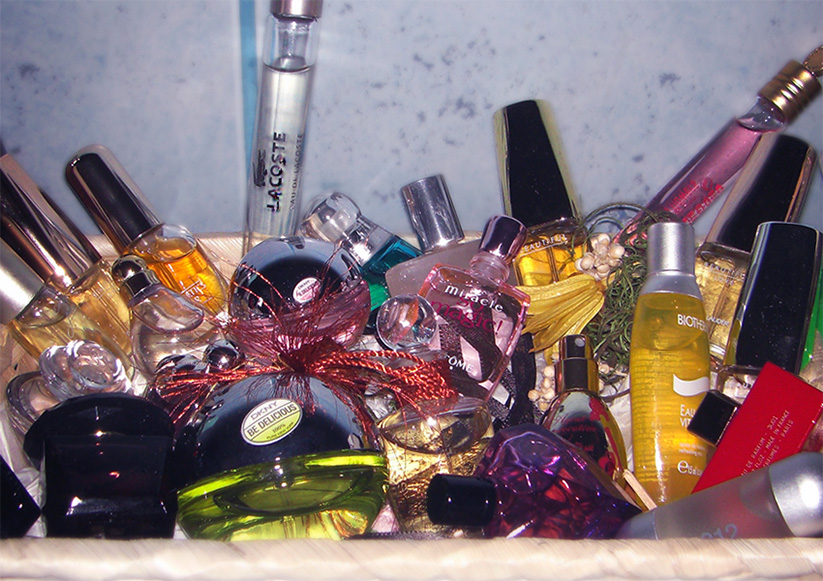 - What is your most cherished childhood memory connected to smell?
I associate smells with nature – flowers and trees, pure and beautiful. Elegant, yet untamed. Big gardens and deep forests will always be my personal fragrance factory.
* Steve Pearce is an internationally-renowned flavorist, consultant and writer, the former President of the British Society of Flavourists and the British Society of Cosmetic Scientists. Steve Pearce recreated "the smell of Cleopatra's hair" as part of an international art project, and "the smell of space" for a NASA project.