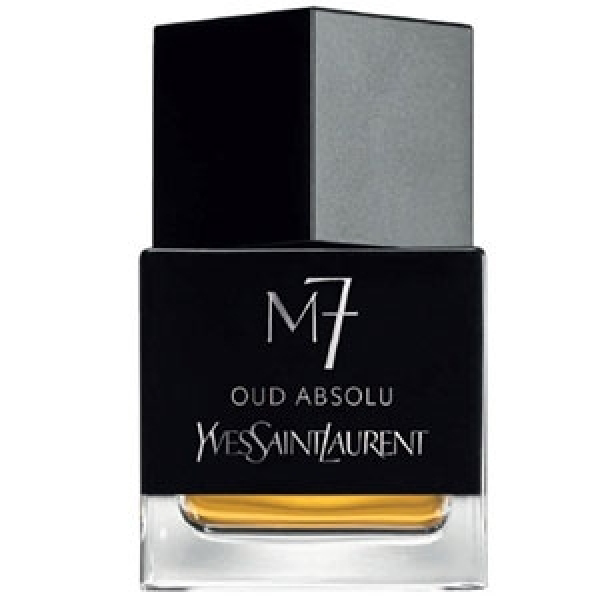 Description
Composed around precious oud wood, the slightly reworked formula opens with mandarin orange and mineral notes. The heart blends agarwood (a.k.a. oud) with a patchouli tonality. The more oriental close combines rockrose and myrrh with touches of amber. Perfumers: Jacques Cavallier and Alberto Morillas, Firmenich.
At a glance
The oud precursor
History
M7, a spicy, ambry wood scent created in 2002, is entering 'La Collection', a line of scents for connoisseurs, signed Yves Saint Laurent. By rechristening it M7 OUD ABSOLU, the house is reasserting the fragrance's role as a forerunner in the oud-wood trend. Revisited in 2011, the fragrance, 'has been enriched with a stunning, mineral freshness that allows oud wood to reveal all of its depth and richness.' A fragrance for Don Juans and men who love full-bodied scents, but that could appeal to women, too.
Range
Eau de Toilette 80 oz.
Bottle
The black bottle is a sleek, minimalist cube. The cubic cap is set off-kilter to the bottle.
15 june 2013

Pour moi il y a ici un accord oud, notamment avec beaucoup de patchouli, de labdanum, et des notes cédrées, qui rappelle un peu l'essence de bois de oud. Mais cela reste très adapté au marché occidental, car la vraie essence de oud est très animale et puissante, adorée au Moyen-Orient mais en général trop difficile à porter pour beaucoup d'Occidentaux. Ici on a surtout un accord très boisé et intense, une pointe de notes fuitées, et un aspect liquoreux, qui contraste avec un départ très frais et presque métallique. La note animale et cuirée est présente mais discrète.

Report abuse

http://www.cecilezarokian.com

Cécile Zarokian est parfumeur-créateur indépendant. Elle élabore des fragrances dans son laboratoire de création parisien situé près du Canal...