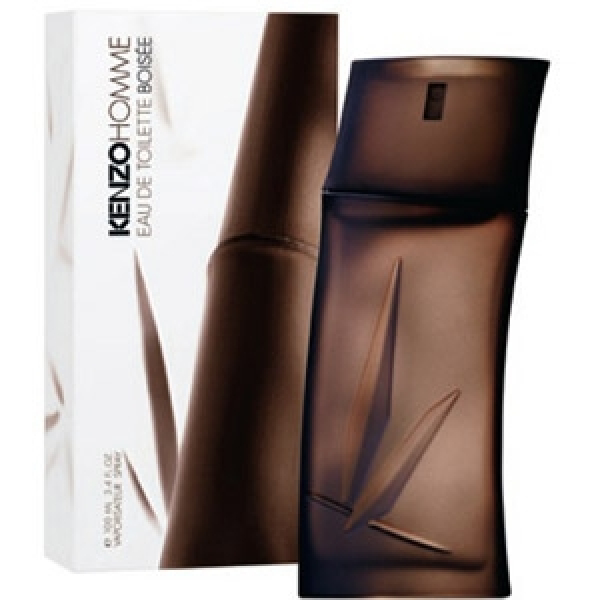 Kenzo Homme Eau de Toilette Boisée
Description
This elegant wood essence opens with gentle green, slightly aromatic notes. Basil, mint and pepper fade progressively away, revealing a scent with a strong vetiver connotation. A few sweet, lightly balmy accents crop up, then the fragrance takes on a cedar tonality. At the drydown, the wood goes dark with drier, mossier accents. Perfumer: Olivier Polge, IFF.
At a glance
Kenzo explores woods
History
After several men's scents with so-so results, in 2010 Kenzo is coming back to one of their classics: Kenzo pour Homme. A pioneering oceanic scent for men, Kenzo pour Homme is also famous for its tilted blue bamboo-shaped bottle. Kenzo has modernized the original look with a stylized leaf pattern sculpted into the glass – which is now brown, evoking tree bark. In olfactory terms, Kenzo Homme Eau de Toilette Boisée is quite different from the original scent. Redolent of vetiver and cedar, the woodiness has been refreshed with gently aromatic notes. At the drydown, the fragrance is more creative than its name would lead you to think.
Range
Eau de Toilette 1, 1.7 and 3.4 oz.
Bottle
Kenzo pour Homme's blue-bamboo bottle has turned brown. A stylized leaf pattern has been engraved into the glass. The packaging has a tree trunk effect.
02 october 2012

Kenzo souhaitait offrir un parfum hommage à l'eau, cet élément si important dans la culture japonaise. Apres Kenzo pour homme en 1991, le premier parfum masculin usant les notes marines, l'eau de toilette boisée est construite autour du bois de cèdre. Passé les premières notes fraîches et fusantes de menthe et de basilic, le parfum m'évoque l'odeur du bois d'hinoki, une variété de bois de cyprès japonais, utilisé pour la construction des traditionnelles baignoires du rituel du furo (bain japonais). A découvrir aussi : Hinoki de Comme des Garçons.

Report abuse