Hello I am RedDeLishus
silver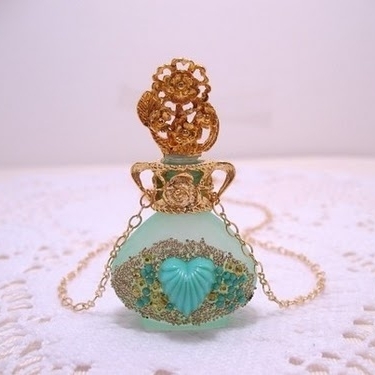 I have 1065 OSMOZ points and I am registered since 2010-09-05
Fragrance and scent are second only to art in my life. I have a sensitive nose and find great appreciation, and sometimes disgust, in the memories and images that a smell can conjure. when I was a little girl I remember mostly my grandmas' perfumes and my dad always wore a scent as well. growing up I lost much sophistication in my own scents and it was the late 80's and well into the 90's and I was a teen. But when college started, so did my gathering of true scents, as opposed to body sprays. it has been a love affaire since then. when I want fragrance memories, I always turn to cd I hate perfume, he makes memories alive.
I currently wear at least 5 fragances
I anoint: On my wrists / arms, On my neck, On my hair, On my cleavage/chest
I wear different fragrance depending on if it's daytime or evening, I wear different fragrance, depending on the season, I wear different fragrances depending on whether I stay at home or go out, I like to match my...
I wear: Sexy Little Things Noir, Fracas, Sensuous Nude, Heure Exquise (Exquisite Hour), Black Orchid, DKNY BE DELICIOUS, Cleopatra, Fresh Laundry, Versace Man EAU FRAICHE
I apply fragrance: 7 days a week
I buy fragrance: Once every 4-5 months
13
comments
79
Perfumes