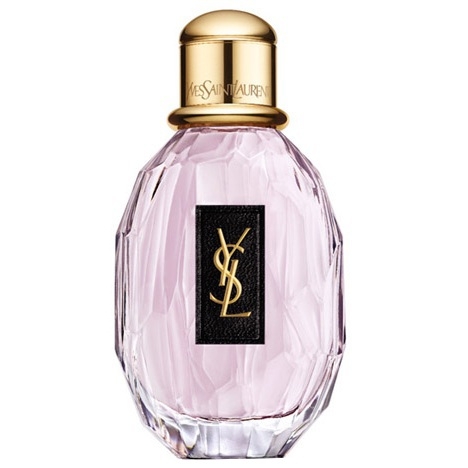 Description
Parisienne is a woodsy floral with powdery and musky accents. A vinyl accord, cranberry and vetiver grant a sassy touch. Sophia Grosjman, who designed the perfume Paris, collaborated on Parisienne with Sophie Labbé.
At a glance
For women who know how to live and to love
History
A woman in a little black evening dress who won't be home 'til morning; a bewitchingly glamorous woman with the face of an angel. That's a "Parisienne," as seen by Yves Saint Laurent perfumes. She has Kate Moss's features. And while she may not have been born in Paris, Paris has adopted her.
Range
Eau de Parfum 1, 1.7 and 3 oz., Body Lotion 6.8 oz.; Shower Gel 6.8 oz.; Deodorant 3.4 oz.
Bottle
Paris's facetted bottle is more elongated here, and it has been adorned with a leather-look label.
Advertsising of the fragrance Parisienne
With the kind permission of the brand
26 december 2012

Dommage que le parfum Parisienne n'ait pas été incarné par une… Parisienne mais par Kate Moss, habitant à Londres ! Même si Yves Saint Laurent aimait dire : 'Les vraies Parisiennes ne viennent pas de Paris, mais ne pourraient vivre ailleurs.' Dans Parisienne, il ne s'agit plus seulement de la ville mais de celle qui l'habite. Ainsi, le bouquet floral s'incarne et cela donne sur le plan olfactif le fameux accord rose-violette refroidi au vinyle mais réchauffé par le cuir et armaturé par les bois (on retrouve le santal et le vétiver) qui s'encanaillent avec le patchouli et le musc. C'est plus prometteur sur papier que sur peau. Dommage ! Parce que l'idée d'une garde-robe Saint Laurent bien portée par une Parisienne aurait pu être juste un miracle !

Report abuse

http://www.arty-fragrance.com

Docteur en histoire, experte du parfum, Elisabeth de Feydeau se définit volontiers comme 'chasseuse d'histoires et d'odeurs'. Elle a écrit...