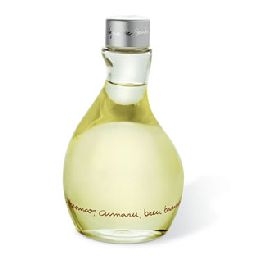 Agua de Banho BREU BRANCO
Description
Breu branco is an ancient tree that grows in the heart of the Amazonian rain forest. A white resin oozes from the tree and hardens into a fragrant, gray-green paste. Used as incense, it brings a woodsy aromatic fragrance to this gently exotic "bath water".
At a glance
The sweet scent of Brazil… for the pleasure of your body.
History
Brazil being the flavor of the moment, now is the time to discover Natura, Brazil's No 1 cosmetics brand, which has recently arrived in Europe with its delightful bath and body range Ekos. Between the surprising textures, exotic essences and unusual scents, all your senses will be stimulated. Very unusual, the aguas de banho (bath waters), a unisex cross between skin-care and scent, are meant to be used in the bath or shower. You rub them into your skin, then rinse them off. Breu branco "bath water" delivers the gently sensual trail of this exotic wood, which Brazilians also burn as incense. Gently euphoric…
Range
Bath Water, 13.6 fl. oz.
Bottle
The rounded bottle is an invitation to bath-time pleasure.
Be the first to comment this fragrance! Register or login to comment.