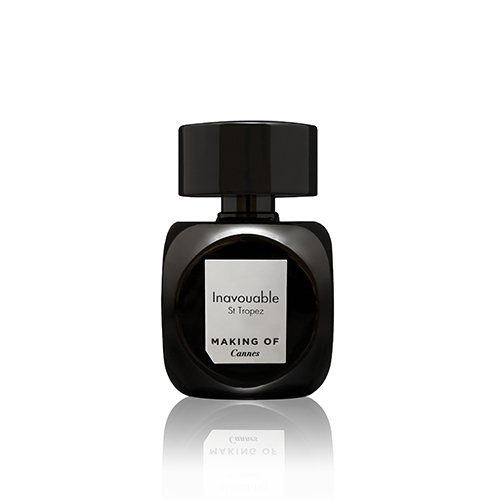 Description
A sun-drenched skin where sparkling and floral notes mingle with solar accords, amber essence and vanilla extract. A shocking alchemy !
History
It's a warm summer night, one of those when you dream of acting out your most secret fantasies. An enchanting icon welcomes them to a mysterious place filled with strangers. But little does it matter: they all feel free, mischievous, ready to unravel the mystery. They enter the hiding place, leaving a trail of voluptuous notes of sensuality. These olfactory signatures are happiness potions, an extra bit of personality and charm, round and balanced. A multifaceted collection obtained through a complex, precise mix of ingredients, in a final material consisting of 20% natural extracts. Rare and precious, all the fragrances are unisex, and quite mysterious in a solid black bottle.
Range
2.5 oz
23 march 2015

Ce ne sont pas les notes hespéridées que l'on sent au départ, elles sont complètement fondues. C'est vraiment le magnolia et le jasmin, très puissants, moelleux, sensuels qui dominent. Le tiaré vient assez vite par la suite. Ce parfum ne peut être porté que par une femme avec une forte personnalité. C'est un parfum qui peut effacer tous les autres autour de lui, telle une parure magnifique que l'on verrait de loin.

Report abuse

09 march 2015

I like the description of the scent as "a happiness potion," and "mischievous." Why not?? I would try this.

Report abuse

04 march 2015

La pyramide semble fort agréable, reste le nom, j'avoue ne rien voir d'inavouable dans cette composition somme toute très classique

Report abuse
Be the first to comment this fragrance! Register or login to comment.