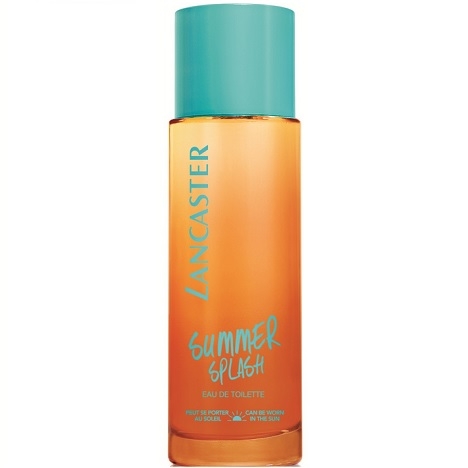 Description
Summer Splash opens with fresh notes. The floral heart is composed around orange blossom. The creamier, woodsier trail is warmed up with white musk.
At a glance
The scent of summer sun
History
Lancaster unveils Summer Splash, an eau de toilette you can use in the sun. According to the skin-care house, which is famous for its sun-protection range, the fragrance is 'sensual and slightly sweet, concentrating a thousand sunny memories on your skin.'
Range
Eau de Toilette 3.4 oz.
Bottle
The slender, amber-hued bottle is topped with a turquoise-blue cap.
27 january 2015

Beachy scents are made for me! I can't live without them for most of the year. I thank ANGELICA ROOT for the information that Sun by Jil Sander and Bronze Goddess by Estée Lauder are ones to also try. I love both Jil Sander and Estée Lauder.

Report abuse

30 june 2013

Orange blossom is a beautiful flower that needs sun. One of the mythic perfumes inspired by sun is Sun by Jil Sander, a best-seller that contains orange blossom too. If you like summer-inspired scents, you can try Bronze Goddess by Estée Lauder. Indeed bronze means tanning in French.

Report abuse

17 june 2013

Toujours sympas ces eaux de toilettes que l'on peut utiliser l'été sans risques de tâches dues au soleil. Le produit idéal le temps d'une saison.

Report abuse
30 june 2013

Orange blossom is a beautiful flower that needs sun. One of the mythic perfumes inspired by sun is Sun by Jil Sander, a best-seller that contains orange blossom too. If you like summer-inspired scents, you can try Bronze Goddess by Estée Lauder. Indeed bronze means tanning in French.

Report abuse