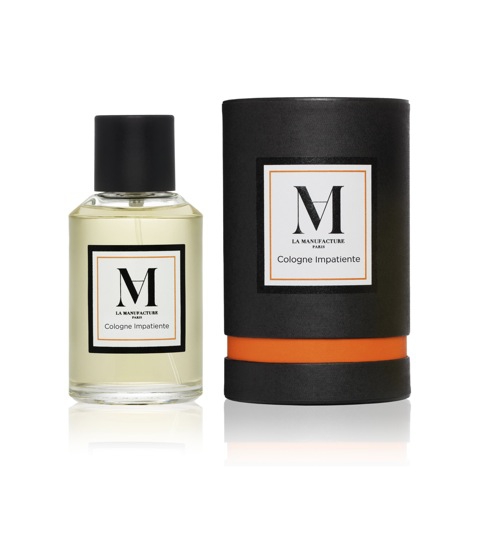 Description
Nature opens its mischievous eye. A blink of marigold, an acid green glance of rhubarb… bright notes of grapefruit, mint, and bergamot splash softly onto the skin. When the amber wood warms one can already guess the height of summer. "I created a colourful scented garden. The crunchiness of wild green mint and the flamboyant orange of marigold, sparkling from beneath the winter fruit: grapefruit, bergamot and mandarin. Vetiver sustains this tangy characteristic, with its effervescent freshness and its robustness between root and earth." (Karine Dubreuil, Perfumer)
At a glance
A breath of grapefruit and marigold flower
History
The Cologne perfumes collection faithfully interprets the Chic spirit of the premium Colognes ; strong fragrances, conceived with simplicity and perfection for a joyful, private emotion. The new Cologne Impatiente is a splash emotion ! Partially open the shutters of the Château each morning and experience another spring day, taking in the harmony of the park. Dabbing one's neck with a few sparkling drops of a yearning nature.
Range
Splash 8.3 oz, Natural spray 3.4 oz, 1.7 oz
04 november 2015

J'aime beaucoup la Maison La Manufacture. Ses colognes sont de belle facture et la Cologne Impatiente ne devrait pas déroger à la règle. J'ai très envie la tester. Son fond boisé ambré semble intéressant après une ouverture hespéridée et fraîche.

Report abuse
Be the first to comment this fragrance! Register or login to comment.