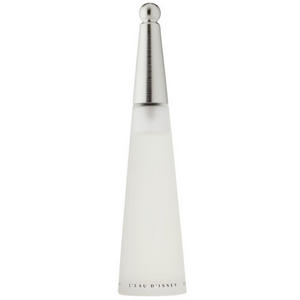 Description
L'Eau d'Issey is an aquatic floral scent with transparent wafts of lotus, freesia and cyclamen. The middle note of peony, lily and carnation underscores the perfume's character.The end note is a refined woody scent.
History
Issey Miyaké wished to create a perfume that was "as clear as spring water", combining the spray of a waterfall, the fragrance of flowers, and the scent of springtime forests.From the moment it appeared, L'Eau d'Issey achieved cult status thanks to its transparent, although not marine-scented, notes which were in fashion in the United States in the 1990s.
Bottle
Designed by Alain de Mourgues and Fabien Baron.
Advertising of the fragrance L'Eau d'Issey pour femme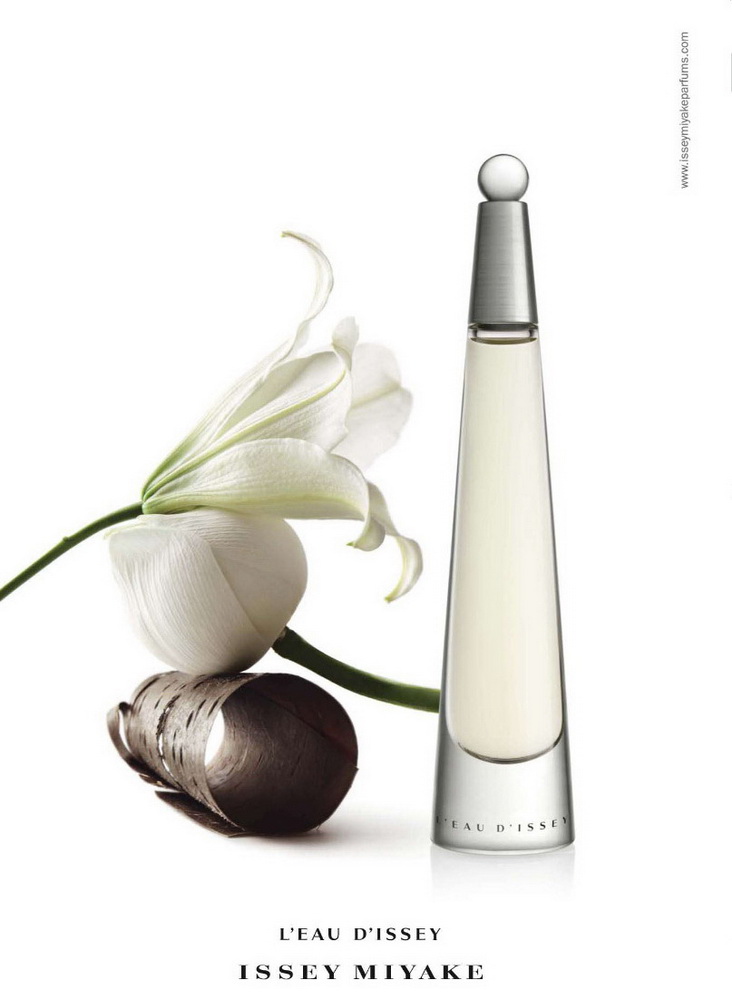 in partnership with images de parfums
With the kind permission of the brand
25 february 2013

Chez Issey Miyake, j'aime bien cette histoire de 'l'odeur de l'eau'. Parce que l'eau par définition, ça n'a pas vraiment d'odeur. Dans la culture japonaise, j'aime cette idée de l'odeur de l'eau, de l'odeur du vent… Pour ce parfum, le créateur a par ailleurs imaginé une forme hyper épurée. Entre l'objet et la fragrance, il y a un discours qui est très intéressant. Olfactivement, le parfum correspond au goût des Japonais pour les odeurs très légères. Mais dans l'odeur de l'eau, de l'air, il y a quelque chose d'assez spirituel finalement. Il y a presque une philosophie derrière ce parfum.

Report abuse

http://www.agenceaio.com/

Marc Touati est créateur de flacons de parfums. Issu d'une famille d'ébéniste et de tapissier-décorateur, il a dès sa jeunesse une...

14 september 2012

Lorsque le créateur japonais Issey Miyake créa son premier parfum, il souhaitait interpréter olfactivement 'le parfum de l'eau'. Cette eau si importante et profondément ancrée dans la culture japonaise. Grâce à ses origines volcaniques, le Japon possède de multiples sources d'eau chaude qui donnent lieu à de nombreux rituels de purification. L'Eau d'Issey pour femme, avec ses notes florales aquatiques, est à mon sens une très belle interprétation olfactive du rituel traditionnel du bain japonais.

Report abuse