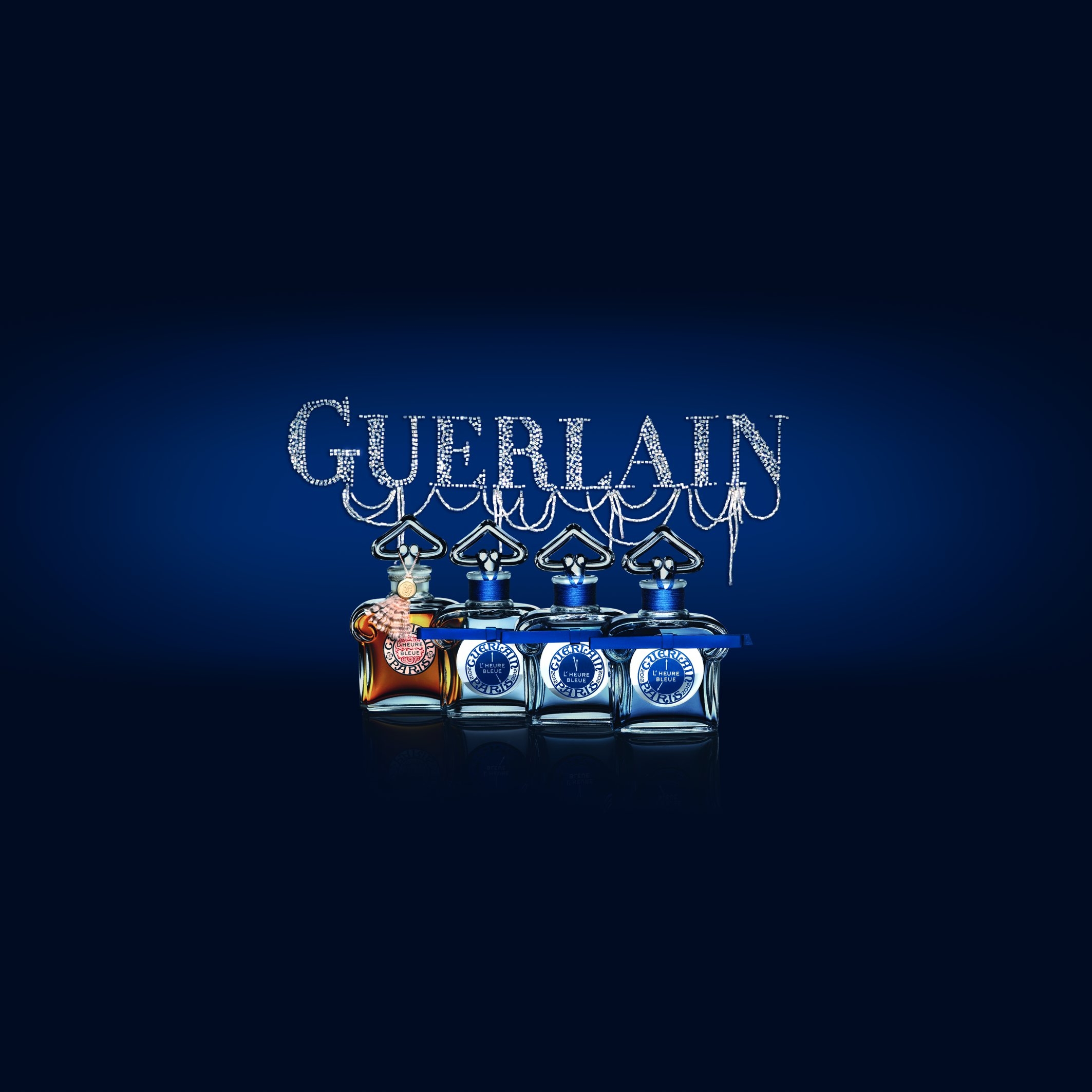 L'Heure Bleue Collection 100 ans
Description
The 2012 version is airy compared to the 1912 L'Heure Bleue, yet it still keeps the original's powdery signature. At the top, citrus notes intertwine with orange blossom. The heart pairs heliotrope and iris. As for the trail, it is warmed up with white musk and powdery notes. According to the house, the concentration is more or less emphasized at the top, middle or base: L'Aurore is fresher at the top; Le Zenith, more powdery, and Le Crepuscule more tantalizing. Perfumer: Thierry Wasser.
At a glance
A gentle and powdery hour… 100 years later
History
1912-2012: to celebrate 100 years of L'Heure Bleue, Guerlain has launched an exclusive boxed set containing L'Heure Bleue extract and a contemporary creation inspired by L'Heure Bleue, a sort of aquarelle interpretation of this classic scent. The fragrance is presented in three bottles in different concentrations… to discover over the course of the day. First thing in the morning, there's the eau de toilette L'Aurore ("Dawn"); for midday, when the sun is at its zenith, there's the eau de parfum Le Zenith, and when night falls, Le Crepuscule ("Dusk"), an extract. The three fragrances are connected, but each one is slightly different from the others. All three are quite different from the original L'Heure Bleue, however.
Range
Extract 16.6 oz. and Limited Edition 4 x 1-oz. bottle boxed set.
Bottle
L'Heure Bleue's signature bottle has been garbed in shades of blue. Guerlain partnered with Maison Lesage for this stunning collector's edition.
Be the first to comment this fragrance! Register or login to comment.