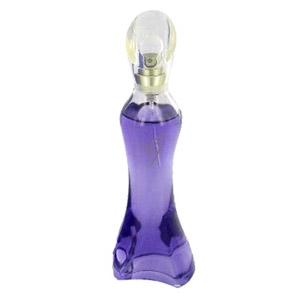 Description
G is a modern floral and fruity composition that opens on an exotic note, then unfolds into a cocktail of fruits (melon, pineapple, peach) and culminates on a full orchid-scented accord (Golden Elf Sundust). The middle and end notes are warm and sultry, permeated with peony and exotic Assam wood.
History
G is the image of a new breed of woman. G stands for Glorious, Glittering, Girlish, Glamorous and just about as many words as you can think of to describe this femme d'aujourd'hui. Throw in unpredictable, incomparable, original and irresistible, and you get something that conjures up visions of stardom: G for just Great! A blend of exotic and floral-fruity ingredients is at the heart of this flamboyant composition.
Range
Eau de Parfum vaporisateur 30, 50 et 90 ml Body Moisturizer 150 ml Body Wash 150 ml (copyright by Marc Roesti, Mont-Blanc Publications).
Bottle
Stylish and refined, with tasteful contours, reminiscent of the flowing silhouette of a lavish dress, exuding supple eroticism. The fluted base of the bottle highlights the iridescent color spectrum of the perfume: from soft lilac to deep-flushed amethyst. Perpendicular mauve-colored lines adorn the smart box.
Be the first to comment this fragrance! Register or login to comment.