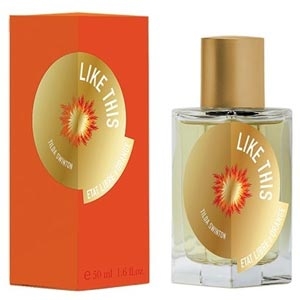 TILDA SWINTON - Like This
Description
Hard to pigeon-hole, Like This is a multi-facetted fragrance where spices, woods, flowers and dry and gourmand notes are all intertwined. The actress wanted one key ingredient: ginger. The perfumer, a fan of spicy scents too, wrapped the ginger note in a pumpkin accord and the sweet, dry note of immortal flower (which grows by the shore and has accents of coffee and caramel). A few flowers strewn here and there, a squeeze of fruit, a good dusting of woody notes, a dash of musk and a powdery-iris impression complete this atypical scent. Perfumer: Mathilde Bijaoui, Mane
At a glance
See life through orange-tinted glasses
History
Tilda Swinton is a British actress, so Like This could be called a celebrity fragrance. But the actress is atypical, as is the brand she partnered with. In fact, Etat Libre d'Orange has already partnered with another atypical actress, Rossy de Palma, from Spain. Tilda Swinton and Etat Libre d'Orange share a taste for orange: the color that was adopted by the brand for its name and the actress for her hair is featured both on the packaging and in the fragrance itself. Dreamt up by perfumer Mathilde Bijaoui, the juice blends notes of pumpkin and mandarin orange with a parade of spices, woods, flowers and some gourmand touches. Intended for women – though not only unconventional redheads – with its pronounced woody and spicy facets, the fragrance could appeal to men as well. For more information: www.etatlibredorange.com
Range
Eau de Parfum 1.7 oz.
Bottle
A sleek rectangle of glass in a bright orange package. The label on the bottle is like a burst of orange light.
Advertising of the fragrance Like This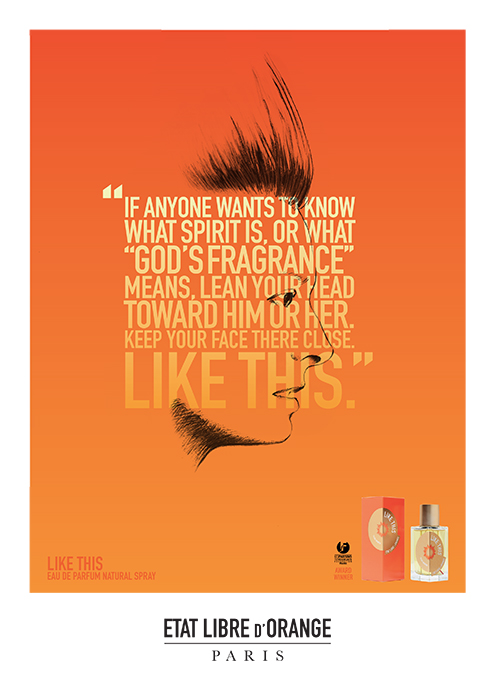 With the kind permission of the brand
Be the first to comment this fragrance! Register or login to comment.