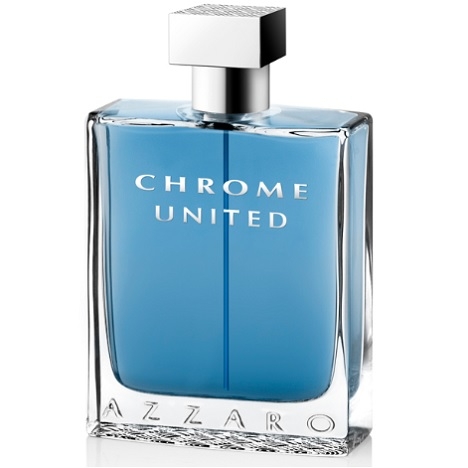 Description
Chrome United's opening is fresh and slightly spicy, with Sichuan pepper, coriander and bergamot. In the heart, Ceylon black tea mingles with violet leaf. The trail has a woody-musky accord composed of cedar and white musk. Perfumer: Richard Ibanez, Robertet.
History
In 2013, Azzaro starts a new chapter in the Chrome story, with Chrome United. The fragrance is a tribute to Loris Azzaro and his strong bonds of friendship. The scent celebrates male friendship, which is 'as resistant as chrome,' as the house puts it. The sleek, transparent bottle flaunts the juice and the tube, which are both blue. 'Blue is my color,' Loris Azzaro used to say.
Range
Eau de Toilette 1.7 and 3.4 oz.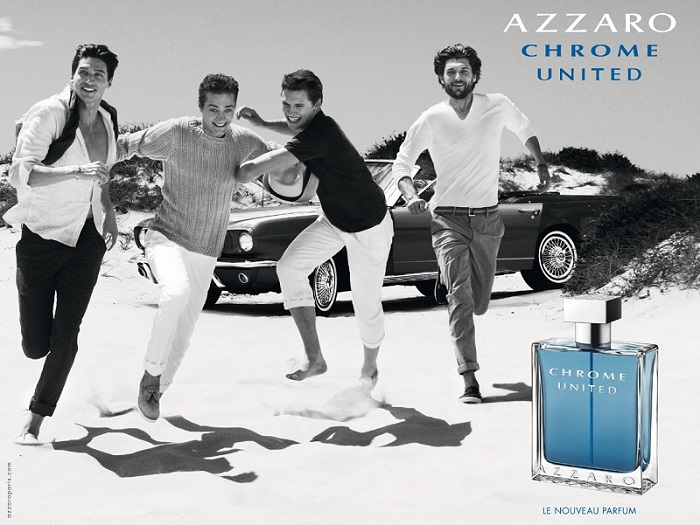 Les publicités et images présentées appartiennent exclusivement à leurs auteurs. Toute utilisation commerciale est strictement interdite sans accord préalable de l'auteur.Toute image présente sur le site peut être enlevée sur simple demande de la part de l'auteur, en écrivant à contact@osmoz.com
Avec l'aimable autorisation de la marque
With the kind permission of the brand
01 november 2013

Il y a un travail intéressant sur la note fraîche, en tête. Ce n'est pas une fraîcheur habituelle : c'est à la fois vert, végétal, aquatique… Après, ça reste un parfum assez classique. Mais ça a quand même plus de personnalité que Chrome.

Report abuse

http://www.olfactorum.blogspot.com

Passionné de parfums depuis très longtemps, formé depuis 2003 aux matières premières chez Cinquième Sens, Thierry effectue ses gammes pendant...