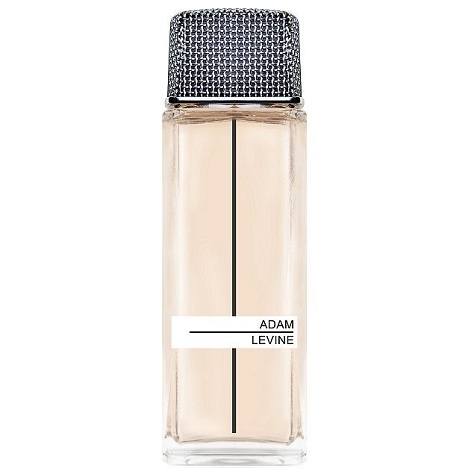 Description
Adam Levine for women opens with citrus, saffron and marigold. The heart is more floral with jasmine and rose, blended with sandalwood. The dry-down is warm thanks to benzoin and vanilla. Perfumer: Yann Vasnier, Givaudan.
At a glance
Ladies, you want Adam Levine ? Now, you can have his fragrance !
History
Adam Levine is the singer of Maroon 5. In 2011, he tweeted 'I would also like to put a ban on celebrity fragrances'. It seems like he has changed his mind ! In 2013, 2 fragrances, one for men and another one for women, are launched. Adam Levine for Women is described as 'sexy scent'.
Range
Eau de Parfum 1 oz / 30 ml ; 1.7 oz / 50 ml and 3.4 oz / 100 ml.
Bottle
The bottle is shaped like a microphone.
07 february 2015

Ce n'est pas Adam Levine que je souhaite avoir, mais bien sa fragrance. On peut s'interroger sur l'originalité ou non concernant le design du flacon en forme du micro. Ceci dit, les notes de la fragrances, consensuelles, peuvent être pas mal. Une rose épicée et vanillée peut être jolie.

Report abuse

25 july 2013

Of course, Adam is a singer. But this 'micro' bottle is a bit unconventional. He chose the same bottle in blue for the male version. Actually, it seems he got his inspiration from another fragrance for men. Azzaro Decibel also has a microphone shape. The bottle is opaque and black, but the idea is very close !

Report abuse

05 june 2013

Saffron, lemon & marigold sounds like good music. I like Adam Levine but I don't want him. I want what he created. His music videos are sexy. I believe he knows sexy.

Report abuse
25 july 2013

Of course, Adam is a singer. But this 'micro' bottle is a bit unconventional. He chose the same bottle in blue for the male version. Actually, it seems he got his inspiration from another fragrance for men. Azzaro Decibel also has a microphone shape. The bottle is opaque and black, but the idea is very close !

Report abuse