Hello I am thiago.bassodoprado
welcome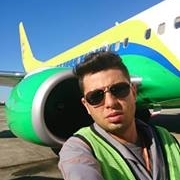 I have 295 OSMOZ points and I am registered since 2013-08-27
Brasileiro. técnico de Manutenção de Aeronaves.
I currently wear at least 5 fragances
I anoint: On my wrists / arms, On my body, On my neck, On my clothing, Spray it in the air & envelope myself in it
I have fragrance I use for everyday wear and another one for special occasions, I wear different fragrance depending on if it's daytime or evening, I wear different fragrance, depending on the season, I wear different...
I wear: Swiss Army Classic, CK One, ck one shock for him street edition, HUGO RED, Ferrari Black, Jean-Paul Gaultier , Boss, Polo, NATURA HOMEM
I apply fragrance: 7 days a week
I buy fragrance: Twice a year
5
comments
5
Perfumes